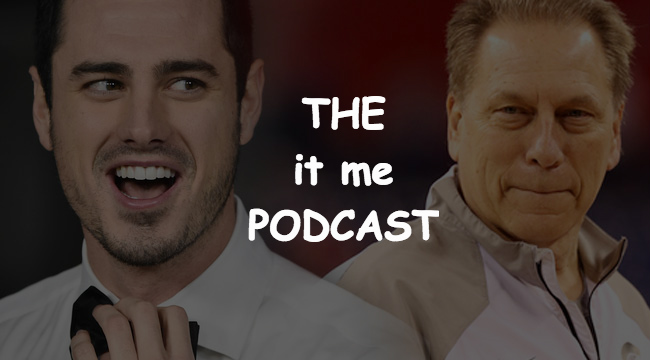 March Madness is here! Like bowl season but crazier and a little bit more compact. So college football fans can wander over to the TV, flip through the channels and find lots of fun games to watch as schools you might not have heard of try to beat schools you have heard of. It's one of the most magical weekends of the year.
To celebrate, we're bringing in Sporting News college basketball editor Kami Mattioli to discuss lots of NCAA Tournament storylines, and The Bachelor finale, of course. Also, Michael Felder from Bleacher Report drops in here or there just because.
We also talk:
Publix subs
Millennials
The idea that you can love two people at the same time
Future The Bachelor pitches
That time Kami auditioned to be on The Bachelorette
Tom Izzo
Mascots
The NCAA Tournament committee
As always, comments and tweets are always welcome. Subscribe to us on iTunes, too! You can find Robby at (@rkalland) and Martin at (@martinrickman), and Kami is at (@kmattio). Football is great and so are friends, but football (and every other sport) is always better with friends.
Special thanks to the band Annabel for our intro and outro music. They're really good. You should buy their music at their website or perhaps see them play a show some time.