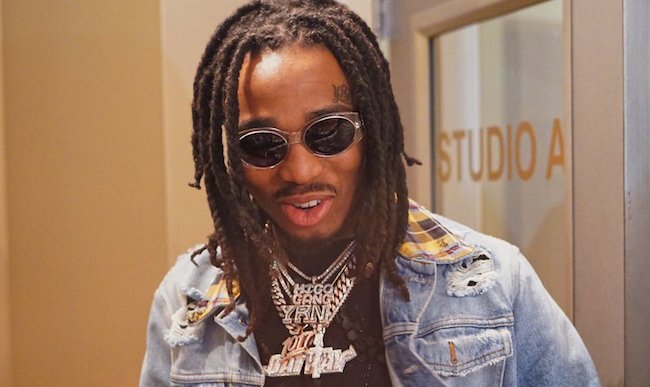 There are many rappers who believe that they're nice on the court, but once the bright lights hit, their game falls flat. If Shareef O'Neal is to be believed, Quavo of the Migos has a floor game that never falters.
https://www.instagram.com/p/BdhSNTqnEjI/?taken-by=creativenlb5
The son of Shaq and the Migos star have met on the court before, as the first two installments of their battles have been broadcasted for the world to see on YouTube. The two previous matchups have shown that Quavo, indeed, has game and is not afraid to show it off.
This third installment happened in Los Angeles as well, as Quavo brought backup with him in the form of Ron Artest III, one of the nation's better prep stars and son of Lakers fan favorite Metta World Peace. Quavo showed off a ridiculous handle and an adept sense of where his teammates are on the floor, which is necessary in a pickup game.
The Atlanta-based rapper does show a few tendencies that are unbecoming on the court, including snowbirding easy layups while the rest of the team is on defense. However, those habits didn't prevent the University of Arizona-bound O'Neal from beginning a campaign to get the man known as Huncho in this year's NBA Celebrity All-Star Game in Los Angeles.
As the film shows, Quavo in fact can ball, and the fact that he shows well for himself now can only be a good thing should he get the invite to cross up some fellow celebrities. Hopefully the lights at Staples Center aren't too bright, because Quavo might put on a show in L.A. that doesn't involve a mic, and we all win if that happens.