This is likely the golden age for point guards in the NBA. Damian Lillard averaged 25 points and seven assists per game in 2015-16, and yet he still missed the All-Star Game because he played in the same conference as Steph Curry, Chris Paul, and Russell Westbrook. But does the abundance of point guards apply at the backup position as well? Well, there's certainly some backups who could start in a different era, but on the other hand, the Clippers' only options when CP3 was on the bench were Austin Rivers and Pablo Prigioni. There are some fine backups at the point, however, and today, we're looking at the ten best in the league. Austin Rivers is actually of one of them, too, so that dig was more a part of his brand — which should really change.
10. Brandon Jennings (Knicks)
The former Bucks stud and Pistons starting point guard ruptured his Achilles' tendon in January of 2015, and that was pretty much all she wrote because the Pistons eventually acquired Reggie Jackson and signed him to a max deal to team with Andre Drummond as the point guard of the future. That left Jennings out in the cold, and he was eventually dealt to Orlando where there was even less room for him with that ascendent young lineup. But the lefty Jennings can still be effective, and he'll get plenty of opportunity backing up Derrick Rose in New York. He's only 26, and he was averaging over 15 points and six dimes while shooting 36 percent from three as a starter on that Pistons team before going down with an injury. We're putting him here because we think most of that talent is still left despite the Achilles rupture.
9. Jarrett Jack (Hawks)
Similar to the player right behind him on this list, Jack was a starter for the woeful Nets, but tore his right ACL (and the small medial meniscus) after starting 32 games for them last season. With Jeremy Lin coming aboard in Brooklyn as a starter — hence his absence from this list — Jack's now slotted as former backup Dennis Schroder's backup in Atlanta. That could mean he performs as he's done in the past backing guys up. Remember, he used to back up Steph in Golden State before they started winning titles. The mid-range specialist can light it up on occasion in an area of the floor that isn't that effective. That said, he can provide stability and a scoring boost to a second unit, so he gets the nod here.
8. Austin Rivers (Clippers)
Coach's son, eh? Well, he did negotiate with him on a three year, $35 million deal to stay in LA, so his Old Man obviously sees something. Perhaps it was how tough he was in the playoffs last spring when Chris Paul went down — and with Blake Griffin's nagging knee. Then there's the fact his true shooting percentage has improved over the last two seasons while his turnover percentage dropped below 10 for the first time in his career in 2015-16. He's legit, guys. Sorry if you were squatting on AustinRiversSucks.com because it's sorta worthless now.
7. Ramon Sessions (Wizards)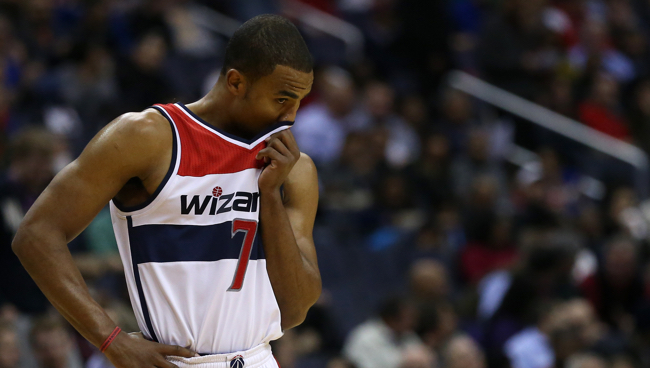 John Wall's backup in Washington is the standard by which all backup point guards should be judged. He can light it up off the bench — at a little over 20 minutes per game, he averaged 9.9 points per game last season — but he's also capable of dishing it if he's being overplayed, he averaged an underwhelming 5.2 assists per 36 minutes, but that's on the low side for his career, and he's not above big dime games even as a starter. He's the mean and median of a backup point guard, and that's a good thing when you need someone decent, but not spectacular. That's what a backup point guard is, silly, or else he'd start.
6. Marcus Smart (Celtics)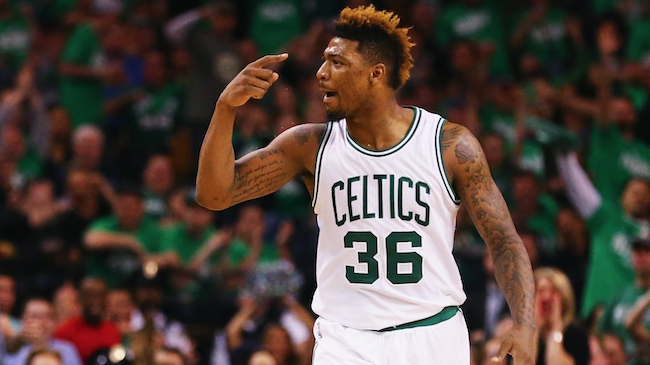 There's an obvious case against including Smart on this list: his poor shooting and the fact he's more of a combo guard, anyway. However, he makes up for it by being one of best defensive guards in the league. His tenacious defense was enough for Brad Stevens to play him 27 minutes a game in spite of his struggles shooting the ball. If Smart can improve his shooting to a reasonably effective level, he has the potential to challenge Isaiah Thomas for guard supremacy on this team (something Isaiah has to be concerned about, since he's lost starting spots in Sacramento and Phoenix before). As it stands, he was still a key contributor to a 48-win Celtics team, and someone who will likely make several All-Defensive teams in his career.
5. J.J. Barea (Mavs)
After 10 seasons, we know exactly what we're getting with Barea — a ton of energy off the bench, and some really fun drives to the hoop. Barea continued to be a key fireplug for the Mavs this year, putting up nearly 11 points a game, and a true shooting percentage — 53.6 — that's the highest of his career from the field. Barea will never be a major star, except in his native Puerto Rico, where he's a bit of a legend after winning the title in 2011, but he's one of the most reliably solid backup point guards in the league, and he continues to be immensely entertaining to watch.
4. Matthew Dellavedova (Bucks)
In last year's Finals, Delly was phenomenal in Game 3, where he scored 20 points and played remarkable D on Steph Curry. After that, however, he faded for the final three games, and couldn't help but feel like a liability. Mo Williams was brought in to take over as backup point guard, and one couldn't help but wonder how much of a role Delly would have on the '15-16 Cavs. An injury to Kyrie Irving kept him in the rotation, and he proved to be one of the most improved players in the league, continuing to shoot well from downtown (he shot 41 percent from deep, something he's really worked on) while averaging 4.4 assists. As a result, he got serious minutes in the playoffs, while Williams had been relegated to victory cigar status. Any notion that Delly was a novelty act has been thoroughly disproven, and the Bucks rewarded him with a four-year, $40 million deal to likely act as their third backup behind Giannis Antetokounmpo and Michael Carter-Williams. That's pretty hefty for a backup's backup, but Delly earned it with his tenacious play and surprising shooting for Cleveland these last two years.
3. Cory Joseph (Raptors)
As a member of the Spurs, Joseph often played quite well, but with Tony Parker and Patty Mills both needing minutes, there was only so much time for him. So, he went to Toronto, where he immediately made quite an impact as Kyle Lowry's primary backup. Joseph isn't the best three-point shooter, but he's a relentless rim-attacker. Based on his first season in Toronto, it's clear he was able to take what he learned under Pop and apply it to a new situation easily. Look for him to possibly move up this list as he gets more of an opportunity at the end of games as a possible third ball handler if the Raps go small.
2. Patty Mills (Spurs)
For the fourth-straight season, Mills did a fantastic job as Tony Parker's primary backup, easily filling the void from the departure of Cory Joseph. Mills shot an above-average 38.4 percent from downtown, allowing the Spurs to space the floor when Parker was on the bench. As the Frenchman has gotten older, and hasn't been able to play as many minutes a game, Mills has stepped up ably, and was a big part of why the Spurs were able to win 67 games this past season. He's also been huge in allowing the Spurs to retain their continuity. As a big weapon from beyond the arc, Mills is one of the premier backup point guards in the league — although, it's not really clear how much of that is the result of the system he's in, and how much is his god-given talent and relentless offensive push. That's what playing for Popovich sometimes means, but it doesn't change how effective Mills has been in the Spurs juggernaut.
1. Shaun Livingston (Warriors)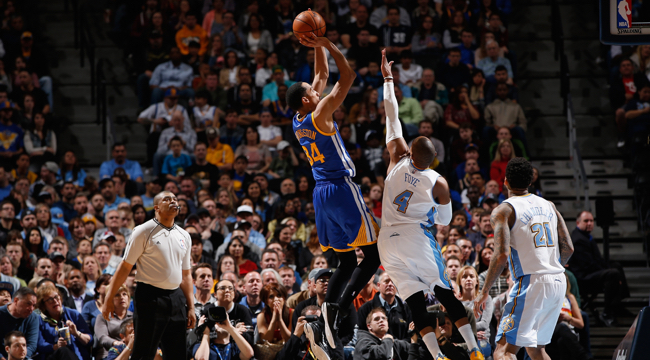 Livingston's raw numbers aren't exactly spectacular, but he proved his value when the Warriors offense kept running smoothly even without Steph Curry during his two-week playoff absence. After 12 years in the league, Livingston is acutely aware of his strengths and weaknesses; he knows he's not the best three-point shooter, which is why he sticks to mid-range shots. They've enabled him to shoot a muscular 53.6 percent from the field during Golden State's record-setting 73-win regular season. Livingston could likely start for several teams in the league, but instead he works perfectly as one more cog in the Warriors' well-oiled machine. And when the Warriors went out and got Kevin Durant, they kept Livingston over a number of other bench players (Festus Ezeli comes to mind), so you know Steve Kerr and company value what he does backing up the two-time MVP at the one.