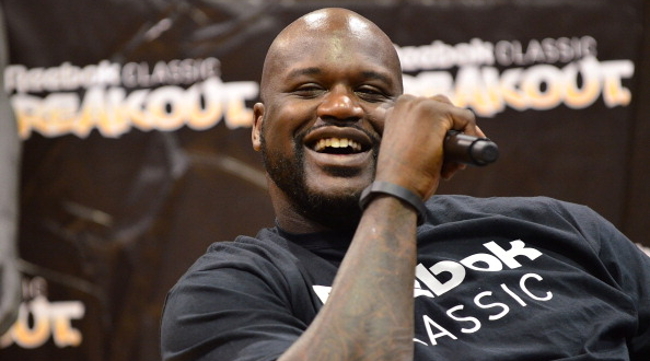 Shaquille O'Neal has never been known for taking the high road in any given situation. There's no provocation too small to elicit a reaction, whether that's included his nearly decade-long beef with Dwight Howard over the "Superman" nickname or his equally-absurd social media feud with JaVale McGee.
But now Shaq has met perhaps his most formidable opponent yet in LaVar Ball, who he instigated a beef with back when Big Baller Brand announced the price-tag for their debut Z02s, with Shaq chiding the Ball family patriarch for making the shoes too expensive for kids. You might recall that Shaq famously released his own affordable brand of basketball sneakers back in the 90s.
LaVar took the whole thing in a new direction recently when he bragged that he and his son LaMelo could beat Shaq and his son Shareef in a game of two-on-two. Shaq already responded with a hilarious Instagram video. But he wasn't done yet. Not by a long shot. On Friday, the Big Diesel dropped a surprise diss track aimed at Ball. Via TMZ:
The Lakers legend got in some good digs, especially about Ball's infamous 2.2 points per game average and just the general fact that he lives a more baller life than LaVar could even imagine. It's certainly not "Kobe, how my a** tastes?" levels of dissery, but it's a solid effort, nonetheless. He also closes out his rhyme by complimenting LaVar on doing a good job of raising his uber-talented kids, reminding us that this type of "feud" is great publicity for everyone involved.