Despite the fact that his sneakers haven't always been the most well-received pieces of footwear in the game, Golden State Warriors star Steph Curry continues to be the face of Under Armour's line of basketball apparel. His latest shoe, the Curry 5s, has already dropped, but the former MVP decided to announce the sneakers to the world in a way that was a little more fun than "wear them during a basketball game."
Under Armour released a video in which Curry stands on a stage in front of a crowd to "unleash version five onto the world." Curry starts the video by addressing how he's "hacked" the game of basketball and addressed some of the criticisms of how his style of play is "ruining the game."
Eventually, the video cuts away to YouTube personality Marques Brownlee for how the Curry 5s are an upgrade before Curry unveils the kicks.

The whole thing has a very "Apple CEO Tim Cook is announcing the latest iPhone" vibe to it, and while it is a little silly, it is a unique way for Curry to show off the latest version of his signature sneakers. As for the shoes themselves, their appeal is in the fact that they're simple in a good way. For a non-YouTube video look at the kicks, here's what they looked like on Curry's feet during Game 2 of the Western Conference Finals.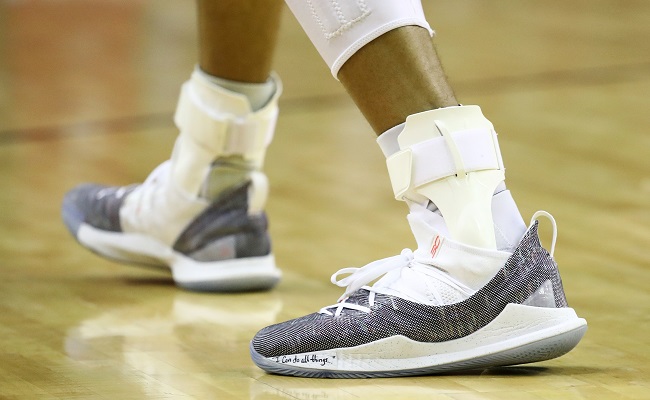 These might be the best looking signature sneakers we've seen out of Curry and Under Armour, so it makes sense that the two sides wanted to announce them in a way that was over the top.