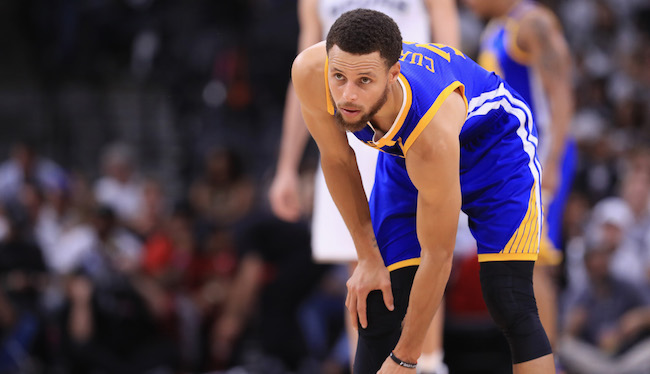 Dallas Mavericks guard Devin Harris suffered a personal tragedy last week when his older brother, Bruce, was killed in a car accident. According to Tim MacMahon of ESPN, Bruce Harris was sitting in a disabled car that someone crashed into, causing his vehicle to catch on fire. He was 38 years old.
In the aftermath of the tragedy, Harris has taken a leave of absence from the Mavericks, and Eddie Sefko of the Dallas Morning News reports that he will return to the team "when the time is right."
Harris was in attendance for the Mavericks' game on Monday night against the Golden State Warriors. While he did not suit up, he got the chance to be around his team and the arena for the first time since the passing of his brother. Harris brought his nephew, Brayden, to the game with him, and gave him the chance to meet members of both teams.
Included in this was Stephen Curry, who took a moment to console Brayden.
https://www.instagram.com/p/BanJCTph60T/
This is a really classy move by Curry on a day where he's come under some criticism after getting fined for throwing his mouthguard at an official. It's a small-but-meaningful act of kindness from the former MVP to someone whose life was recently changed forever in the worst possible way.