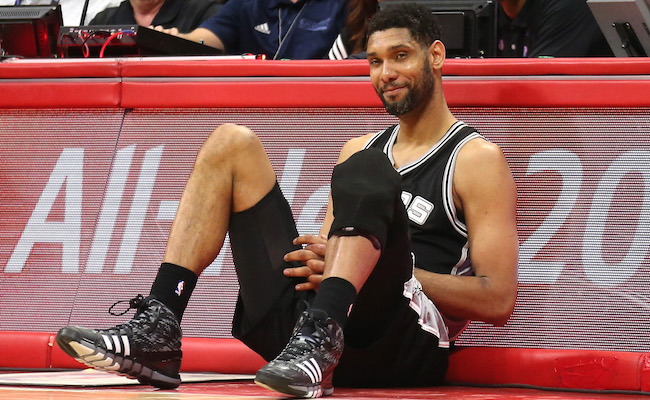 The Spurs have been the NBA's quiet dynasty for the better part of two decades. The key to their longterm success has been their incredible consistency and organizational continuity from the front office to the coaching staff to the roster. It started with David Robinson and the addition of Tim Duncan through the draft, and then the eventual additions of Manu Ginobili, Tony Parker, and, most recently, Kawhi Leonard.
However, the Spurs' dynasty almost hit an abrupt end in the summer of 2000 when Tim Duncan hit free agency. The future Hall of Famer eventually stuck around in San Antonio, which proved to be a wise decision, but he was seriously considering signing with the Orlando Magic before talks fell apart.
The Magic, at the time, were incredibly intriguing as a destination with Tracy McGrady and Grant Hill on the roster and Doc Rivers as the head coach. However, as it turns out, Rivers may have cost the Magic the chance at landing Duncan, who was ready to make a possible deal, because of a policy regarding the team plane.
As Bruce Bowen, Duncan's longtime Spurs teammate, recalled on the Clippers' broadcast on Wednesday night, Duncan asked if his family could fly on the team plane on occasion and Rivers said no. From there, the talks between Duncan and the Magic broke down and he remained in San Antonio.

It's an incredible story and shows how there are so many things beyond money and team fit that go into free agency decisions for players — especially those that are getting max deals and money is going to be just about the same no matter where they land. Players take everything into account, from taxes to housing to how their family will travel with them.
There may be a lesson in this for coaches (and GMs), because if a player is asking that kind of question, it probably means it's very important to them. Even if your policy has been to not let families ride the team plane, if you really want to land a superstar, you sometimes have to make those concessions and bend the rules a bit for them. Duncan on the Magic remains an all-time "what if?" scenario in the NBA for what it would have done for Orlando and also how different the Spurs would have looked for the past 15 years.
(Note: This post originally said Duncan's decision came in 2003, but was in 2000)