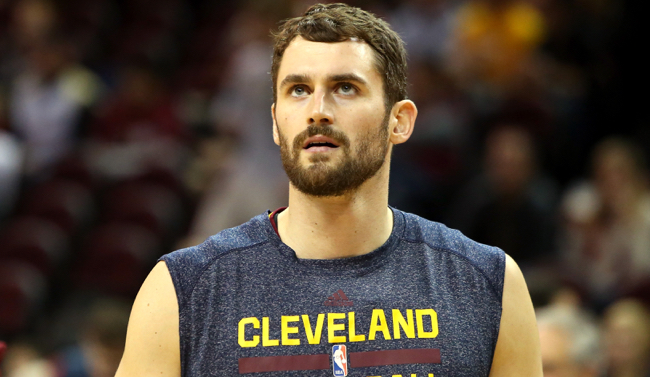 Kevin Love's time with the Cavaliers has been fraught with uncertainty. Love was supposed to be the final piece to the Cavalier's championship puzzle, but he's never quite found his Minnesota magic in Cleveland. On the biggest stage, where Love should be a lynchpin for the Cavs, there are legitimate reasons for 2016 Richard Jefferson to play over Love. That thought would have been unfathomable in 2014 when Love put up over 26 points a game and was Second Team All-NBA.
However, there was one person who didn't think Love would be a great fit with the Cavs, and oddly enough, it was someone who knew Love very well: Timberwolves owner, Glen Taylor. The Star Tribune dug up some quotes from the aftermath of the Love trade, in which Taylor painfully predicts Love's tenure with the Cavs:
"I question Kevin if this is going to be the best deal for him. I think he'll be the third player on a team. I don't think he'll get a lot of credit if they do really well. I think he'll get the blame if they don't do well. He'll have to learn to handle that. He's around a couple guys who are awful good."
That's a brutally honest prediction from an owner about his star player, but it's a prediction that turned out to be spot on. It's tough to imagine Love making another All-NBA team on this Cleveland roster. He may need to move elsewhere to fully regain the form that made him a top-10 player in the NBA. Whether an owner like Glen Taylor should have so publicly derided Love's chances in Cleveland, is another question altogether.
Should an owner really speak so candidly about a player's future prospects after said player dedicated more than half a decade trying to improve the owner's team? Taylor came off as bitter and surly with the comments, even though they proved largely prophetic. He was wrong to say them, despite how they've — so far — turned out pretty accurate.