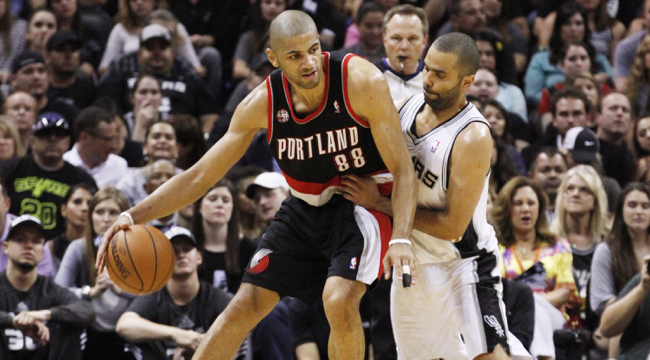 France played host to EuroBasket 2015, which wrapped up on Sunday with Spain as the champions, to the bitter disappointment of the home fans. The French squad, led by Tony Parker, had to settle for bronze after Spain took vengeance upon them for the FIBA World Cup. Thankfully, it appears that the 33-year-old Parker is too unsatisfied to go out on a sour note in his international career.
According to Sportando, after France beat Serbia in the bronze medal game, Parker and Nicolas Batum took the microphone in front of the home crowd in Lille and promised to return for the 2016 Olympics, saying, "We will be stronger in Rio 2016. We will not leave [the] French National Team." No word from Boris Diaw, however.
It's encouraging for the French team's chances in the Olympics, as they were desperately reliant on Tony Parker to generate offense at EuroBasket, and Batum (who no one seriously believed was in danger of retiring from international basketball) is their best perimeter defender by far. Of course, they'll still have Rudy Gobert as their monster in the middle, and as arguably their greatest asset for the next decade. Don't worry, American fans; they'd still be massive underdogs against Team USA.
(Via Sportando)