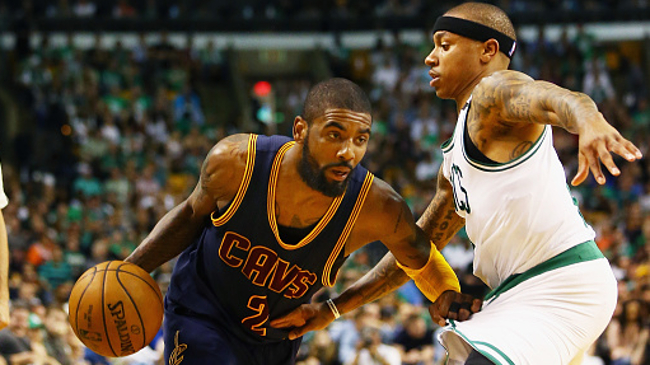 After a week-long staring contest, the Cleveland Cavaliers and Boston Celtics finally reached an agreement in the Kyrie Irving-Isaiah Thomas trade, with the Cavs managing to squeeze the Celtics for a 2020 second-round pick to sweeten the pot. The two teams had reached an impasse after Thomas underwent a physical in Cleveland last week that allegedly revealed more problems with his injured hip.
Frustration had mounted on all sides, and that included both the fans and the media who had been tasked with keeping close tabs as the situation unfolded. Everyone breathed a sigh of relief on Wednesday when Adrian Wojnarowski broke the news, and many took to Twitter to vent and/or offer their take on the biggest and strangest blockbuster trade in recent memory and how an additional future second round pick was all that changed hands after eight days of back-and-forth.
Some even went so far as to predict the resurgence of one of the NBA's greatest rivalries.
Then, of course, there was the usual onslaught of memes.
At least now we can turn our collective attention to what exactly this will mean for both teams and their championship aspirations, which will start with an opening night showdown between the Cavs and the Celtics that is sure to offer all sorts of intrigue, although it's still unclear whether Thomas' hip injury will prevent him from actually playing.