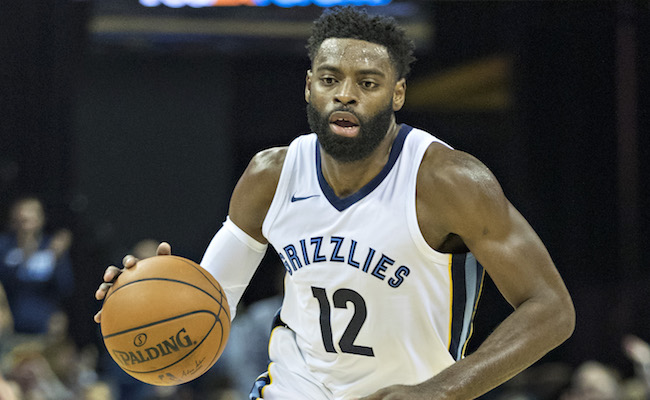 Things didn't go well for the Memphis Grizzlies during the 2017-2018 season but the team did unearth a fantastic value signing in Tyreke Evans. The former lottery pick inked a one-year contract for $3.3 million and, in short order, it became apparent that it was a heist for Memphis, including the fact that Evans garnered considerable interest on the trade market. In the end, the Grizzlies elected to hang on to Evans, however, hoping to sign the veteran perimeter player when the summer of 2018 arrived.
Ultimately, Evans elected to leave Memphis, joining the Indiana Pacers on a one-year deal. The news was actually reported on Monday by the account @SneakerReporter, and one day later, Adrian Wojnarowski of ESPN and Shams Charania of Yahoo Sports confirmed that Evans will head to Indiana.
Though Evans has not been extremely durable in recent years, the 28 year old underwent an on-court renaissance last season. In 52 games (with 32 starts), he averaged 19.4 points, 5.2 assists and 5.1 rebounds per game for the Grizzlies and, in perhaps a more stunning turn of events, Evans connected on 39.9 percent of his three-attempts with an uptick in volume (5.5 attempts per game) that greatly aided in restoring his market value.
Given where the NBA is going, having a versatile, talented player with wing size is enticing and that is the kind of skill set that Evans can bring. Now, the basketball world can see if his return to prominence last season continues in Indiana.