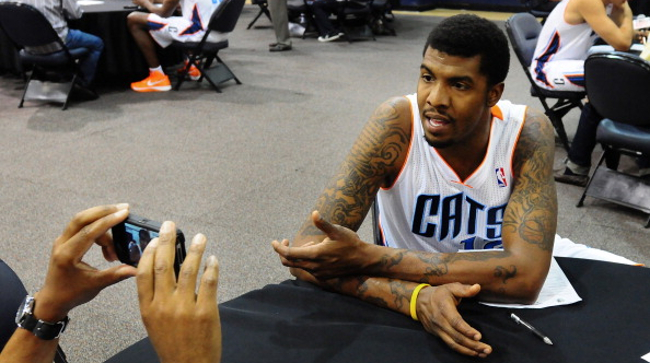 Tyrus Thomas hasn't been in the NBA for a few years, but he knows there are things in life much more important than basketball. The Baton Rouge native (and former LSU player) has previously been asked by the media to weigh in on both Alton Sterling's death and the ensuing retaliatory attacks on police officers. Now, he's trying desperately to garner some attention for the recent floods that have left at least 13 people dead and thousands of others displaced.
In a recent interview with Marc J. Spears of The Undefeated, Thomas was clearly frustrated with the fact that a catastrophic natural disaster in his hometown hasn't garnered the same interest from the public at large as the aforementioned stories.
"Ain't nobody talking about it. You got 110,000 people homeless, but ain't nobody talking about it because it ain't no god damn controversy," Thomas told The Undefeated. "This isn't a black and white thing. 'Why help them? We don't want no attention on that. That ain't enough controversy. They are bringing themselves together. We're not going to help you come together.'

"When Alton Sterling got killed, I had everyone mediawise calling me asking me what was going on down here and wanting me to talk. That's controversy. That's a big story, OK. But f—-, help these people out. This should be a big story. [People] are riding down major highways sitting on boats."
Thomas is absolutely right to be incredulous. Several authorities have called it the worst natural disaster since Hurricane Sandy, and the long-term consequences of the aftermath won't be known for some time. The tragedy hasn't totally fallen on deaf ears, however. Several musicians such as Taylor Swift and Lady Gaga have donated large sums to the relief cause. Thomas is hoping that greater widespread attention can help the recovery effort even more.