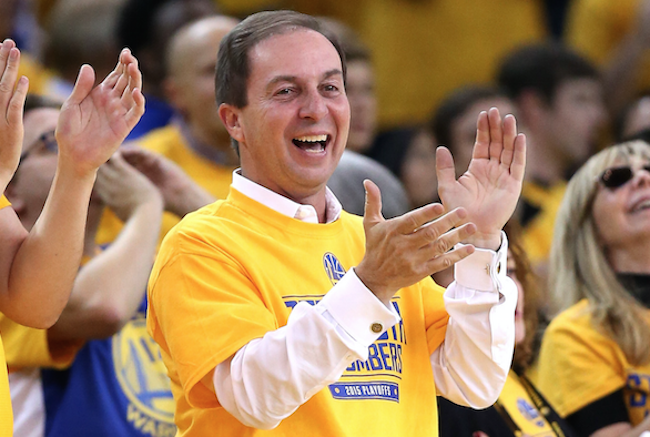 At perhaps the lowest point of the Golden State Warriors' 69-year history, boos rained down on owner Joe Lacob as he addressed the Oracle Arena crowd at a jersey retirement ceremony for Hall-of-Famer Chris Mullin. That was just over three years ago in March of 2012, when the Warriors were far closer to the league's laughingstock than its champion.
Time sure does fly, right? And Lacob is ensuring his organization's ballyhooed family atmosphere, too.
Rumors broke before the Finals that Golden State planned on sending all of its employees to Cleveland for Games 3 and 4 of the NBA Finals.
And hours before Tuesday night's tilt from Quicken Loans Arena, Lacob and his fellow owners made good on that talk.
But they're not only providing means of travel for Warriors workers. Franchise honchos are paying for lodging, too – a whopping 155 hotel rooms.
Do 'Dubs employees have tickets for Games 3 and 4, too? Doubtful. But Lacob and company have done all they can to ensure Steve Kerr's team feels at home as possible in Ohio despite traveling more than halfway across the country.
We'll find out soon enough if that strategy – and incredible generosity, of course – pays off on the court. Game 3 tips off at 9:00 EST.