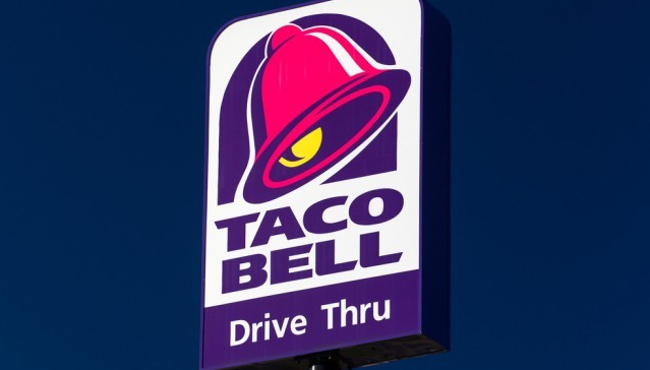 With All-Stars in Kevin Durant, Klay Thompson, Draymond Green and Stephen Curry, the narrative surrounding the Golden State Warriors is that they are bad for the NBA.
Critics are even declaring the entire postseason and Finals boring because of how easily Golden State has dominated the competition.
And while there are merits to both sides of the debate regarding the Warriors ruining parity in the NBA, there should be no argument that Golden State giving the entire United States free Taco Bell because of their Game 3 comeback win is wrong.

That's right, thanks to Durant's dagger three-pointer that ultimately allowed the Warriors win Game 3 on Wednesday, Taco Bell is giving away a free Doritos® Locos Taco to all of their customers on Tuesday, June 13 from 2 p.m. to 6 p.m. This is part of Taco Bell's "Steal a Game, Steal a Taco" promotion, which rewards their customers when the road team wins an away game during the Finals.
The promotion will happen again, if the Warriors beat the Cavs in Game 4 on Friday. If the Warriors do sweep, Taco Bell will give out a free taco to customers on Tuesday, June 20 from 2 p.m. to 6 p.m. (local time).
So if you are on the side of the argument that is angered by the Warriors' dominance, perhaps you can take some solace in a Doritos® Locos Taco. Don't eat it angrily, though. Instead, enjoy it and savor it because really, the combination of Doritos and Taco Bell may rival the greatness of the Warriors.