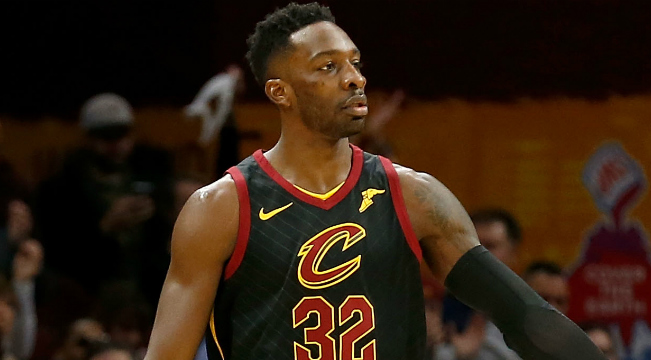 The Washington Wizards weren't expected to be players in free agency given that they're already above the tax line, but after trading Marcin Gortat to the Clippers for Austin Rivers, one would have expected them to try and address their frontcourt situation.
As it stands now, Ian Mahinmi will be the Wizards starting center. A guy making $15.9 million being a starter isn't a surprise in a vacuum, but considering Mahinmi averaged 4.8 points and 4.1 rebounds in 14.9 minutes per game last year (along with a staggering 3.0 fouls per game) that doesn't seem like an ideal option.
On Tuesday, the Wizards made their first signing of the summer as it was reported they are bringing in former Cavs wing Jeff Green on a 1-year deal for the veteran minimum.

Green was fine for the Cavs last year, with an up and down year that featured some highs and some lows. As a minimum signing he is perfectly fine and Washington can certainly use some additional depth for the postseason. Signing Jeff Green doesn't preclude them from doing anything at the center position. However, it still leaves them with some significant questions in the frontcourt as they have Mahinmi and Thomas Bryant, who was picked up off waivers from the Lakers earlier in the week, at the five spot.
Looking at the list of centers on the market, the time to find some help there is dwindling away. Washington was never going to be in play for the biggest names since they only have the taxpayer mid-level exception ($5.3 million). They could go after a veteran like Brook Lopez or Greg Monroe to fill that spot, or take a chance on Alex Len for some more upside but less of a known commodity after his up-and-down career in Phoenix. Otherwise, it's Tarik Black, Amir Johnson, or someone like that because it seems highly unlikely they'll pry away a restricted free agent with that money.