The first weekend of free agency is in the books and has seen more than 60 players sign new deals. A lot of those have been players re-signing, as to this point there have been only a few big money deals handed out to players changing teams — and most of those have been by one team, the Houston Rockets. That said, there have been some teams and players that had a better weekend than others.
With a lot of teams having to make additions on the margins, either with minimum deals or using exceptions, teams are fighting over the same group of players and some have done better than others at filling out their rosters with depth and talent. Here, we'll look at the winners and losers of the first weekend of free agency.
There are some teams that have simply done what they had to in re-signing their guys — the Bucks, Mavs, Kings, and Warriors stand out — but haven't been able to upgrade around them. And then you have the rebuilding teams that have been patient, not wanting to rush their process — the Magic, Pistons, Thunder, Spurs, and Jazz all fit this category — using cap space to take on contracts from other teams and add assets. Those all exist somewhere in between these lists.
The criteria for teams is fairly simple: How well have you executed your plan? Every team has been trying to address some need, and some have done better than others. From a player perspective it's more about value: Have you been able to extract a little extra money or an extra year or two on a deal than most expected?
WINNERS
Everyone the Rockets signed or tried to sign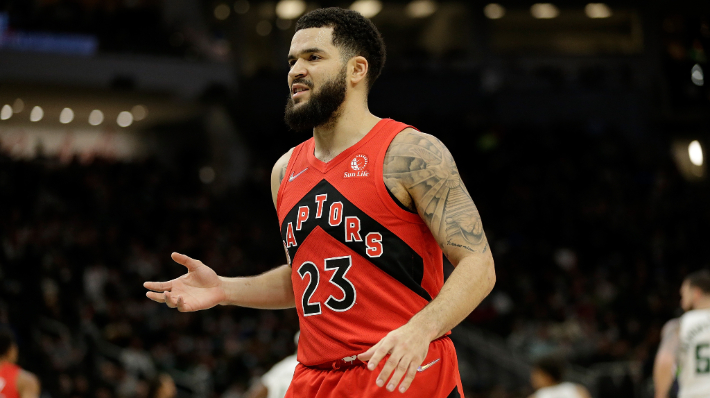 After the Pistons and Kings used their cap space via extensions and trades, there weren't a lot of teams out there with money to spend once free agency opened. That makes life hard on players and agents to drum up enough of a bidding war to get their guys paid, but anyone who was able to garner legitimate interest from the Rockets managed to do just that and likely walked away with one of the best contracts of the summer.
Fred VanVleet was able to pit the Raptors and Rockets against each other to get 3/130 from Houston. Dillon Brooks got a 4/80 from the Rockets, without many other suitors above the mid-level. Jock Landale got his QO pulled by Phoenix and came out a big winner, nabbing 4/32 after Houston struck out on Brook Lopez. Lopez got 2/48 from Milwaukee, as the Bucks had to give him a big annual salary to avoid him bolting. Kyrie Irving nabbed a 3/126 from the Mavs, partially on the off-chance Houston missed out on VanVleet and would need to find someone to spend all that money on. Jeff Green even got a $6 million deal just to be an adult in Houston, cashing in on a title run to vault out of the veteran minimum range.
Kyle Kuzma
As Friday night approached, it seemed like Kyle Kuzma could end up getting squeezed a bit in the market. Houston's focus was on VanVleet, Brooks, and Lopez, with Kuzma seemingly a secondary (or tertiary) potential target for them. Sacramento, a team long connected to interest in Kuzma, had used up most of its space by re-signing Harrison Barnes (who plays the same position as Kuzma). Indiana was, likewise, focused elsewhere on Bruce Brown, and there was a real chance for Kuzma to find himself without a lot of leverage to maximize his value in negotiations. However, he quickly picked up a 4-year, $102 million deal to return to the Wizards, landing the long-term deal he wanted, while giving the Wizards a secondary scorer alongside Jordan Poole who, depending on how long the rebuild drags on, could be a useful trade chip in coming years.
Phoenix Suns
There weren't any massive signings by the Suns, but they've done the best on the veteran minimum market of just about anyone. There are a lot of teams trying to work on the margins, and Phoenix has won out on a number of battles for top veterans. What separates the Suns from, say, the Warriors, is that there are no defined roles in Phoenix right now beyond their star quartet, which means lots of minutes are available in the rotation — regular season and postseason — for guys to potentially make themselves some money in the future. Phoenix was able to get some shooting in the form of Yuta Watanabe, Damion Lee, and Eric Gordon, bring back a defensive presence in Josh Okogie, add solid backup bigs in Drew Eubanks and Chimezie Metu, and even got a younger wing in Keita Bates-Diop who brings some upside to a roster seriously lacking in it.
Cleveland Cavaliers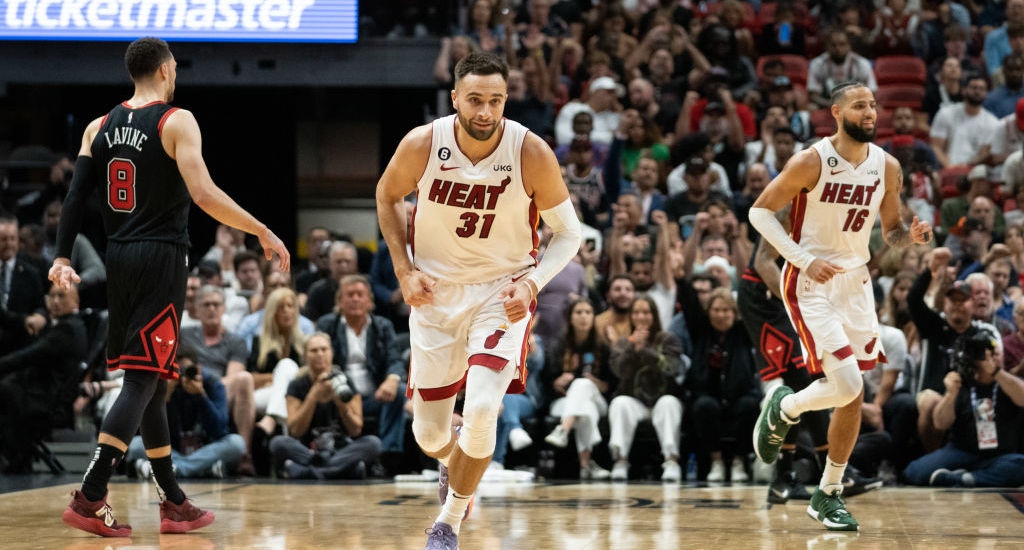 After their first round loss to the Knicks in five games, the Cavaliers clearly got the message that they needed to upgrade their wing rotation. Cleveland hit the market to be a spender on the wing, re-signing Caris LeVert and adding Georges Niang and Max Strus (via a sign-and-trade that sent Lamar Stevens and Cedi Osman to San Antonio) to reshape their wing rotation with an eye on adding veterans who can be trusted in a playoff setting. They still need better play from their frontcourt, which got smoked on the glass by New York, and my guess is they give Jarrett Allen one more year to see if he can deliver on the playoff stage before looking into changes there. Otherwise, they've answered their biggest question coming off of last year. That's important for an up-and-coming team, and we saw last year Denver have a similar offseason bolstering their rotation around their core four with some veteran upgrades for the playoff rotation. The difference, of course, is that the Cavs don't have Nikola Jokic so I'm not sure they're suddenly title contenders, but I do think they gave themselves a chance to be more of a threat in the East playoffs — again, pending some internal strides taken by their stars.
Los Angeles Lakers
The Lakers had a very solid start to free agency. They were able to bring in some needed guard help in the form of Gabe Vincent, and retained Austin Reaves and D'Angelo Russell at a reasonable prices. They took a flier on Jaxson Hayes to be a young, backup big who can eat some minutes at center, and then solidified their wing rotation by bringing back Rui Hachimura and adding Taurean Prince with the bi-annual exception. They succeeded in their quest to have more continuity coming into this season, but didn't have to overpay to do so and also added three potential rotation contributors from the outside, at least one of whom should be part of the playoff rotation.
Indiana Pacers
There's some sticker shock with the Tyrese Haliburton extension, but he's an All-Star who just averaged 20/10 in a season on tremendous shooting efficiency. That results in a max extension just about every time, and the Pacers absolutely believe he's a core guy. They also bolstered their roster with things they needed around him. Bruce Brown was someone just about every team was pursuing, and while they definitely had to pay big for him (although that second year is a team option), that's the price of getting a role player to leave a contender and join a team hoping simply to be in the Play-In hunt next year. Adding Obi Toppin for a couple second round picks was also a nice use of cap space, bringing in a bouncy forward who has gotten continuously better in his career and will join a team that looks to get out and run and should fit his skillset nicely. This isn't a team that's suddenly a contender but they used their cap space well to add a defensive-minded veteran they desperately need, locked up a key piece long-term, and took a swing on a young player that fits their profile.
Jerami Grant
Grant might want to send Damian Lillard a gift basket for holding off on his trade request until the team had reached an agreement with Grant on a 5-year, $160 million deal. Once again, in a market where very few teams had the cap space to threaten to poach a guy like Grant, landing a deal for that long and that much money is rather incredible. Grant was terrific last year and he'll fit in Portland with or without Lillard, but I'm not sure anyone was anticipating the fifth year on his deal — or why Portland felt they had to give that to him.
LOSERS
Philadelphia 76ers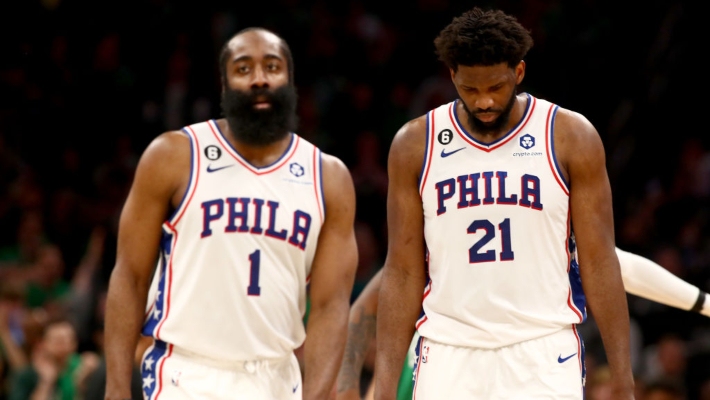 So far the Sixers have signed Patrick Beverley and had James Harden pick up his player option and request a trade. Georges Niang and Shake Milton have signed elsewhere in free agency and they can't really look to add many more veterans until they know what they will be getting back for Harden. While they might get a decent return for him, it's going to be nearly impossible for them to completely replace his production in a trade given his value won't be particularly high on an expiring when most everyone assumes he wants to be in Los Angeles. We know Daryl Morey is willing to get uncomfortable with a trade request and let it linger, but with a new coach, you'd like to have the team set going into camp.
Portland Trail Blazers
Well, it finally happened. Damian Lillard issued his trade request on Saturday after the Blazers had already handed a 5/160 to Jerami Grant, but had not found any other additions to upgrade the roster. They now must do what they have undoubtedly been preparing to do for much of this summer, which is trade their franchise cornerstone. The reason they're in the Losers category isn't simply that they have to trade Lillard, as long-term that might be for the best. It's that, as of now, there's not a clear suitor who can give them value back for him — and just gave Grant a contract that's going to be hard to move for positive assets in return.
The Miami Heat's offer is well below what Dame should be going for, both in current players and future assets. The Nets can throw picks at Portland, which helps, but if Mikal Bridges and Cam Johnson aren't in the mix it still won't feel like an ideal return. Portland should (and by all accounts will) let this drag on a bit to see what other teams
might make offers, because Lillard has so many years left on his deal that even teams who aren't on his preferred list should be willing to make a solid offer. Still, it's extremely rare for a team to get back even close to positive value in a star trade request, and the Blazers now have to figure out how to reset the roster.
Restricted Free Agents not named Cam Johnson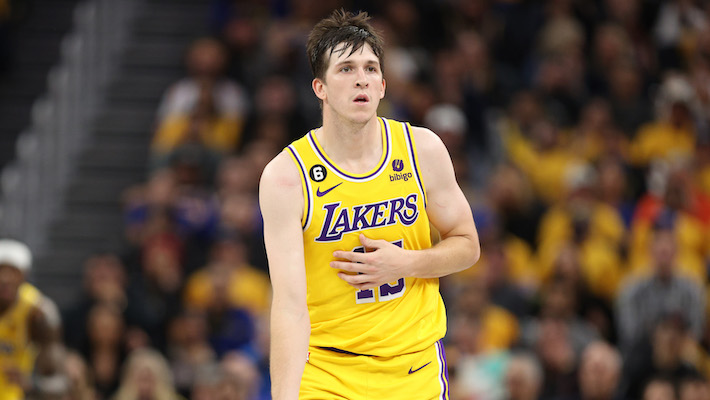 The RFA market is cooked, plain and simple. Cam Johnson got a 4/108, in part because the Nets decided to play nice when they could've very easily squeezed him once Detroit traded for Joe Harris and used up their cap space. That was nice to see, but as has been the case for a few years now, there just aren't strong offer sheets to be had for most RFAs. Austin Reaves couldn't find anyone to throw him an offer sheet, meaning the Lakers got to bring him in on a 4/54 (the max they could offer him), which is incredible value for the guy who is their third-best player. Herbert Jones got the same deal after New Orleans declined his team option to pay him sooner, which was both nice by them and also probably got him signed to what will look like a significant value contract by the back half of it. Coby White got 3/33 from the Bulls, which might've been the best non-Cam Johnson RFA deal a player signed, but certainly not an overpay by any stretch for a solidly efficient shooter.
Then you have the guys still waiting on deals. Grant Williams, a helpful rotation player on a contender, is still sitting there without an offer sheet even though Boston is far from a lock to match after the Porzingis trade. Matisse Thybulle is in purgatory waiting for the Blazers to figure out what they're doing. PJ Washington and Paul Reed have seen a thin big man market mostly dry up, and Ayo Dosunmu has seemingly been unable to find a market either. The new CBA was supposed to help RFAs get better deals, as an offer sheet now only ties up cap space for one day rather than up to three since teams have less time to make their decision on matching. However, that hasn't yielded any offer sheets thus far and with how quickly cap space dries up with unrestricted free agents, RFAs still are getting squeezed by the market by the time the moratorium period comes to an official end.
Houston Rockets
The Rockets had a clear plan coming into this summer and came very close to executing on it. They signed Fred VanVleet to a massive deal (but one with a third-year team option that makes it much more palatable) to bring some point of attack defense and a steady-handed veteran to run their offense. They signed Dillon Brooks to a descending 4/80 contract (via sign-and-trade) to bring much-needed wing defense. The problem was, the entire plan hinged on also landing Brook Lopez, which they failed to do as he returned to Milwaukee on a 2/48, spurning whatever it was Houston was offering. That left them to sign Jock Landale, a solid center but not the defensive anchor they needed to make this summer's roster overhaul complete.
There are rumblings Houston isn't happy with Lopez because they thought they had a deal done, which is why they made some of the trades they did to clear room, only to learn he was returning to the Bucks. However, in the NBA until you have the deal done, it's never done, and the Rockets can't be agreeing to those trades before having that agreement finalized with Lopez. The Brooks contract, in particular, is a lot of money for a guy it's hard to imagine had much more than a full mid-level available to him. He will bring a defensive presence and edge they absolutely need, but as the second-highest paid player on the roster, will probably think he should be more involved offensively than is ideal for his skillset. Without Lopez patrolling the back line, they still don't have the rim protection they need, which will limit how effective their new perimeter defensive duo can be. All told, the Rockets find themselves in the Losers column because they had bad process (trading TyTy Washington, Usman Garuba, and KJ Martin to clear room for a guy that didn't come) and tied up a bit more long-term money than they wanted with Brooks. The team is undoubtedly better than they were, but the ceiling feels like the Play-In, and even that's not a guarantee without considerable steps forward from their young guys.
Denver Nuggets
The defending champs won't let a rough opening weekend of free agency dampen their spirits totally, but it wasn't great seeing a key contributor in Bruce Brown leave to join the Pacers. Brown absolutely had to take the money, as 2/45 is too good to pass up and could see him get another crack at a big deal down the line. Denver was unlikely to retain him, but so long as the offers were the full mid-level, they had a chance at getting him to stay on a 1-year contract with the promise of long-term money in 2024. Unfortunately, Indiana came with an offer too good to pass up, and the Nuggets have had to circle around to Plan B.
Plan B was giving Reggie Jackson just over $10 million for two years to be the backup point guard, which is more than I think most anticipated for a guy who wasn't in the playoff rotation. They also signed Justin Holiday, who is the Jeff Green replacement in the rotation as a solid veteran wing who can give them 15-20 a night come playoff time. That's all fine, but they just don't have a clear path to replacing Brown. My assumption is they'll bump Christian Braun up to the Bruce Brown role, with Holiday taking Green's place in the rotation and one of the young guys (Peyton Watson, in all likelihood) being moved into Braun's minutes from last year.
Again, this wasn't a disaster or something totally unforeseen — they're still among the title favorites — but it still stings and leaves the champs with some things to figure out for next year, particularly come playoff time.