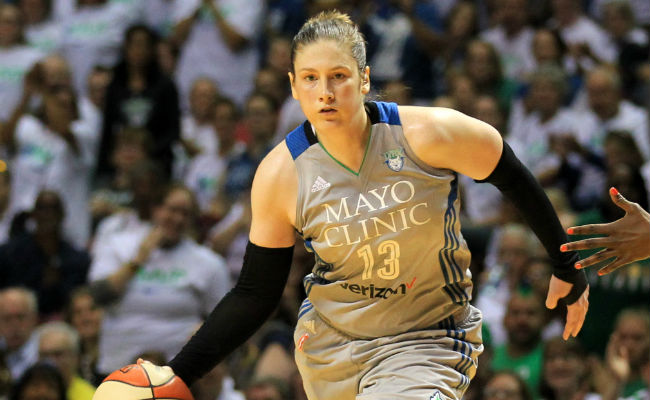 Lindsay Whalen is calling it a career at the end of the 2018 WNBA season. The four-time champion and Minnesota Lynx hometown hero is retiring at the end of this season.
Whalen isn't leaving basketball, as she will still be the head coach of the University of Minnesota women's basketball team. But she will leaving a career that has her first all-time in WNBA wins, the Lynx franchise leader in assists. According to the Star Tribune, the Lynx have won 71.4 percent of their games since Whalen was traded to Minnesota from the Connecticut Sun in 2010.
Whalen has appeared in a Final Four, has two Olympic gold medals, and eight total appearances in the WNBA Finals.

The Star Tribune reported her decision early Monday, and shortly after the Lynx released a statement confirming that her 15th season would be her last.
"I would like to thank the WNBA, the Connecticut Sun and the Lynx for believing in me all these years," Whalen said in a statement released Monday. "I look forward to the next chapter in my basketball career and wish my Lynx coaches and teammates all the best in the future."
LeBron James send out a congratulatory tweet about Whalen's career on Monday, because he truly is basketball's dorkiest and proudest dad.
At 17-14, the Lynx have clinched a playoff spot and are currently in seventh place in the postseason race with three games left in the regular season. But Whalen's hunt for a fifth WNBA title will end this year regardless, and she'll retire as one of the most successful WNBA players in the league's history.