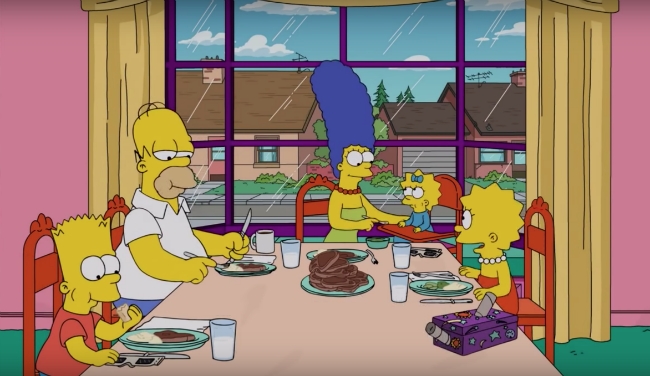 Disney's purchase of 21st Century Fox doesn't look like it will impact The Simpsons. The longest-running cartoon in TV history won't be leaving Fox despite the sale of the studio that produces the show.
Disney's purchase of 21st Century Fox and much of its assets threatens to separate the network from the studio that makes The Simpsons, but according to Fox CEO Dana Walden doesn't seem too concerned about the show coming to an end. Walden spoke to reporters at the Television Critics Association press tour on Thursday about the future of the show.
The thinking of some was that selling the studio makes it less financially appealing to keep the show, now in its 30th season, running. But Walden said the show isn't leaving Fox anytime soon, and there is no discussion about not picking up future seasons.

According to USA Today, Walden said there are "no plans" for the show to move off of Fox.
" 'Simpsons' has been so much a part of the brand, there are no plans for the show to go anywhere but Fox," she said. "For the foreseeable future, there's so much upside and benefit to have such a great, Emmy-winning series. … (There is) no consideration of not ordering more 'Simpsons.'"
Walden also addressed the recent controversy over Apu and said that the network is leaving it up to the show's creators and writers to address the backlash over the Indian character voiced by a white man. Walden said the show's creators have treated characters with "so much respect" and they will let them decide how to handle the outcry that resulted over perviously aired episodes.
"We have had the conversation with (producer) Jim Brooks and his team and we've basically left it up to them," Walden said. "They've treated the characters with so much respect. We trust them to handle it in a way that will be best for the show. Ultimately we decided that would be their decision."
(via USA Today)