Spock will appear in the upcoming second season of CBS All Access' Star Trek: Discovery. The new Young Spock made his debut appearance at New York Comic Con this weekend in a new trailer for the latest Trek outing. After some footage of the returning characters and some talk about Spock's visions, the Discovery version of Spock, played by Ethan Peck, appears towards the end of the trailer. And now he's got a beard.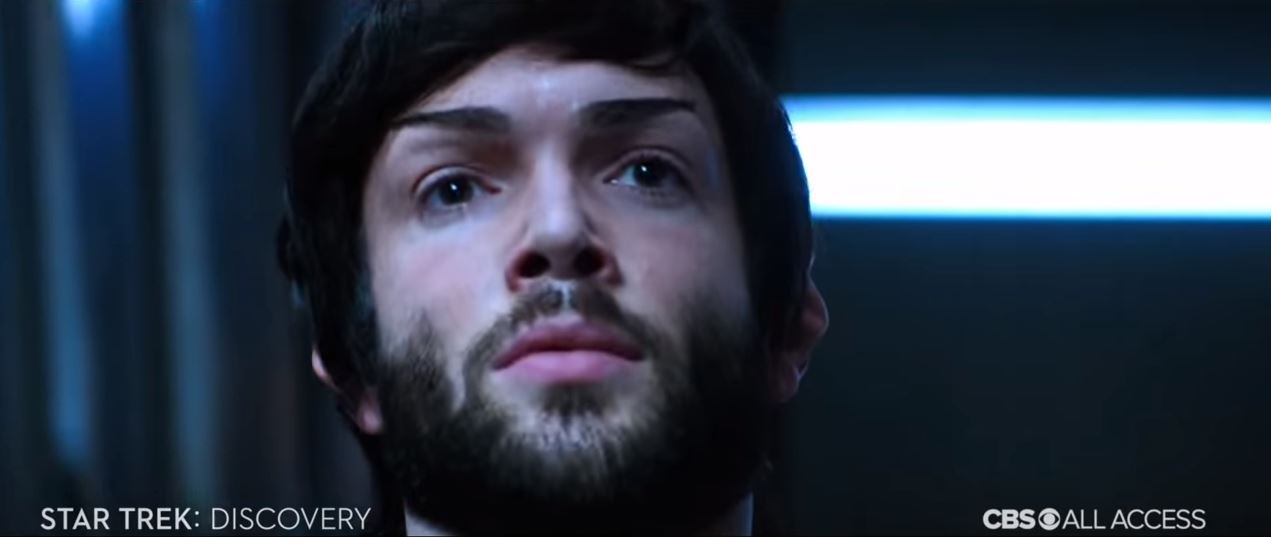 That's right. Much to the chagrin of many of the people on Twitter, Spock has facial hair. Again.
While Zachary Quinto kept his face smooth in the recent Star Trek motion pictures, Leonard Nimoy famously sported a Van Dyck in the original series, when he was playing Mirror-Spock. Is Peck's beard a nod to the "evil twin" version of Spock? Is a full beard more or less evil than a Van Dyck? How many blades are there on razors in the Star Trek universe? Phasers seem like they should have some sort of beard trimmer setting, right? These are the difficult questions that the people behind Discovery will have to answer.
The return of this classic character's facial hair could also be big for progressive rock band, Spock's Beard. This could be huge for ticket sales on their winter tour.