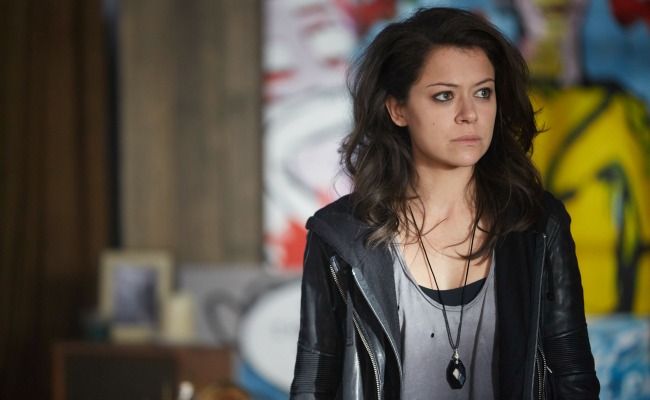 There are Broadway debuts, and then there are Broadway debuts where you act alongside Bryan Cranston while he's screaming, "I'm mad as hell and I'm not going to take it anymore!" That's what's happening to Orphan Black star Tatiana Maslany when she'll appear opposite the Breaking Bad alum in a stage version of the classic film Network.
According to Deadline, Maslany will play Diana Christensen, the icy television exec who exploits Cranston's Howard Beale, a suicidal news anchor who snaps, starts ranting about all that's wrong with the world, and becomes a folk hero. The play debuted in London last year with Cranston and Michelle Dockery, the latter who's unable to continue the role across the Atlantic because she's on Downton Abbey movie duties. The show begins performances on November 10, and its official opening date is December 6.
Maslany won an Emmy in 2016 for Orphan Black, which ended last year and required the actress, over five seasons, to play multiple clones with different personalities. She's currently at the Toronto International Film Festival for her film Destroyer, co-starring Nicole Kidman.
Network is based on the 1976 film written by Paddy Chayefsky, which won Oscars for actors Peter Finch (as Beale), Faye Dunaway (as Christensen), and Beatrice Straight, as well as Chayefsky. When it came out 42 years ago, the movie expressed Chayefsky anger over ratings-obsessed TV execs who allow demagogues to take over the airwaves and poison viewers' minds.
(Via Deadline)