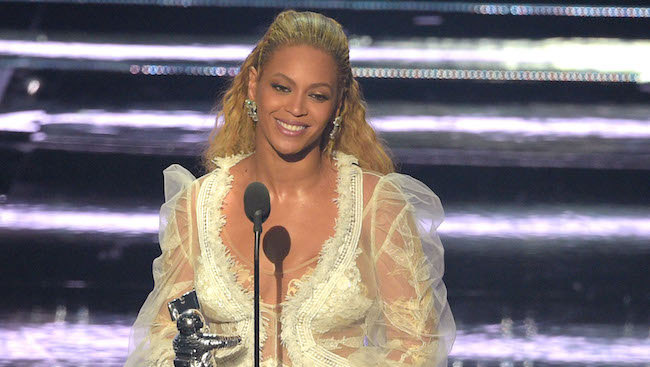 From the moment Marvel began issuing variant covers to their comics that were created to pay homage to some of hip hop's biggest and most legendary names they've been a hit. They've used the variants to honor everybody from older legends like Wu-Tang Clan, Kool Keith, Ice Cube, LL Cool J, Eric B and Rakim amongst others, as well as new school MCs like Action Bronson, Kendrick Lamar, Schoolboy Q, Kanye West and many more. The variant covers were so successful Marvel eventually gathered them up and bound them into a special edition hardcover collection of all the illustrations.
Now, another legendary artist is getting the honor: The one and only Beyonce.
Of course, honoring Bey is a little different, and a little more unique. Her cover is not a homage to one of her album covers, but instead a snapshot that harkens back to her "Formation" video from last year. Marvel chose to use her and a specific shot from the iconic video as inspiration for the second issue of Marvel's America.
The comic is unique in its own right, as it stars America Chavez, a queer latina character who can "punch through dimensions" according to Vulture. The comic is writer by another queer latina, Gabby Rivera and drawn by a fellow latino Joe Quinones — who was recently spotted at the Boston Women's March — and for a comic filled and created by so much diversity there could be no better avatar than Beyonce.
The cover was clearly inspired by Bey's infamous flipping the bird shot in "Formation" but instead of rocking all black attire, America is of course decked out in an American flag getup.
Something tells me with all this diversity and girl power, Beyonce is going to be quite honored by the cover.