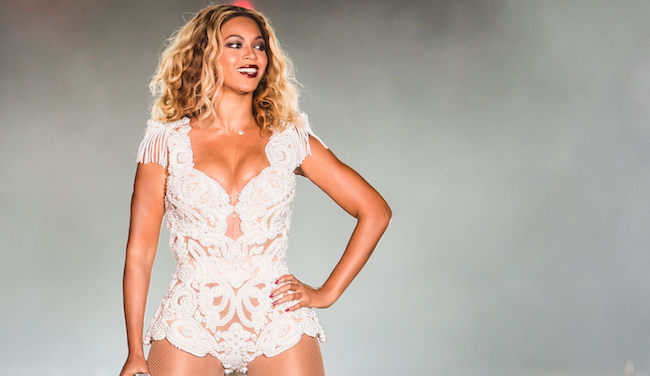 Shame on anyone who thought Beyonce wasn't going to perform at Coachella just because she's pregnant with twins. As a superwoman who can do it all with a megawatt smile on her face, not even gestation can stop Queen Bey from delivering an epic show to hungry fans.
TMZ reports Beyonce isn't just performing at Coachella this year but that she also has at least "two big artists" who will be joining her on stage in April. Word is Bey has already booked housing accommodations for her guests, who already knew she was pregnant.
As for who the special guests are, one of them is from Roc Nation. If it's not Jay Z, then I don't know who the hell it might be. T.I.? Big Sean? OMG Rihanna?! Whatever. The point is, don't sell your Coachella tickets just yet because the show is happening and it's going to be one hell of an event. For a second there, Beyonce's set was up in the air because organizers were not privy to the going on's of the superstar's uterus.
Coachella goes down April 14-16, 2017 and April 21-23, 2017 at a dusty California desert. As well as Beyonce, Kendrick Lamar and Radiohead are also headlining.