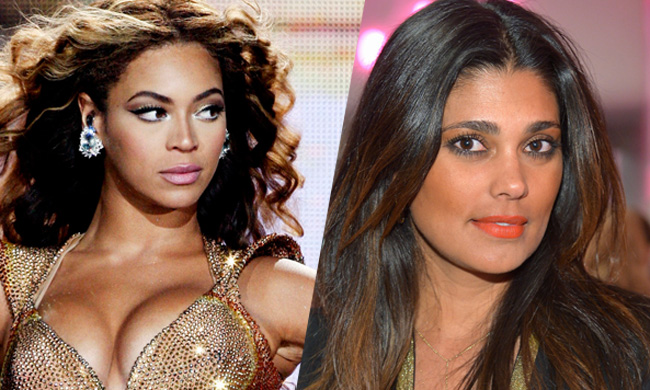 Negatively speaking about Beyonce isn't the only way to get stung by her fiercely loyal BeyHive. Being linked to any wrongdoing is also grounds for swarming, apparently.
Rachel Roy is receiving all the hate right now for presumably responding to Beyonce's jab in Lemonade. In the short film, Bey delivers — a spoken word piece — about being cheated on with a woman named Becky. "He only want me when I'm not there, he better call Becky with the good hair." Shortly after the release, Rachel Roy posted an "innocent" picture on Instagram, with the suspect caption, "Good hair, don't care, but we will take good lighting, for selfies, or self truths, always. Live in the light."
Sure, it seems like a possible reach and probably wouldn't have meant anything if the clothing designer and ex-wife of Dame Dash wasn't already accused of wrecking The Carters' happy home years ago. It's long been rumored Rachel Roy was a strong factor in the now famous elevator fight that saw Beyonce's sister Solange Knowles kicking and punching Jay Z while Bey remained indifferent. Per reports, Solange and Rachel were both seen loudly arguing at the MET Gala, prior to the elevator incident.
Putting two and two together, the BeyHive are currently raising hell in Rachel Roy's mentions and Wikipedia page because "ashes to ashes, dust to side chicks."
Unfortunately, the BeyHive aren't just harassing Rachel Roy. They also have their stingers out for Rachel's daughters, 16-year-old Ava and 7-year-old Tallulah. Insane stans are leaving disturbing messages on both of the girls' social media accounts and calling them and mom Rachel all kinds of terrible things. Even Rachael Ray isn't safe right now.
Meanwhile, guys should prepare to be interrogated because Beyonce has women on the lookout for the "Becky" in their own relationships.
I definitely wouldn't want to be named "Becky" right now.