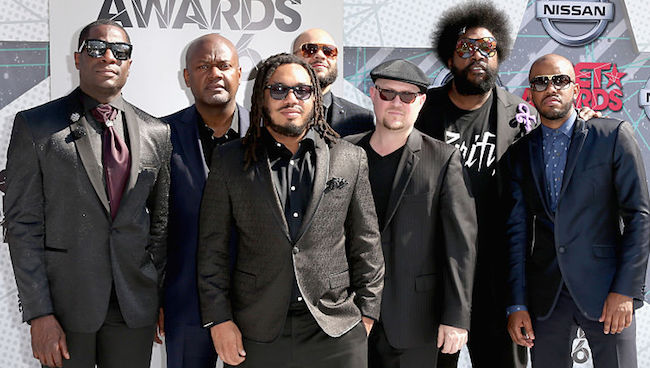 Headed to South By Southwest this year? Well, there's one showcase you're almost certainly not going to want to miss. That's right, The Roots are headed back to Austin, Texas to once again host the Bud Light Jam Session and they aren't going alone. The legendary Philly hip-hop group has enlisted Jidenna, Method Man and Red Man, and Shakey Graves to perform along with them. That's not not to mention some special, unannounced guests as well.
"The Roots are known for our jam sessions across the country," The Root's Black Thought told Billboard. "Over a long period of time, we've always produced once-in-a-lifetime event experiences and it carries over into what we do at our festivals and what we do when we're doing a pre-awards party or even at NBA All-Star Weekend — it's always about The Roots reaching out to specific and unique group of friends and family to curate an experience."
"We are thrilled to be back in Austin for the second year in a row to bring the Bud Light x the Roots & Friends SXSW Jam to our fans and friends at the festival," Bud Light Vice President Alexander Lambrecht said in a statement. "It feels natural to activate at South by Southwest where collaboration and friendship are cornerstones for the entire festival, especially this year on the heels of the launch of our 'Famous Among Friends' campaign.'"
Though Austin is going to be overflowing with eye-popping showcases this year, you're almost certainly going to kick yourself if you don't make it to this one.
The Roots are performing on Saturday, March 18 at 8:30 PM at 800 Congress Ave.