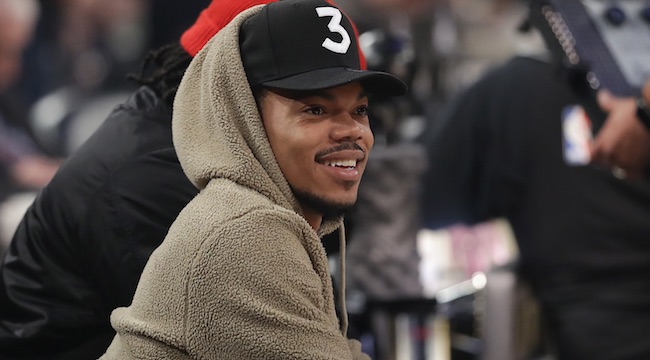 One of the music industry's biggest secrets has finally been revealed and the information comes straight from the source.
After mentioning in an interview with Complex earlier this week that he may sell his next album, the discussion surround Chance The Rapper again turned to his deal with Apple that allowed his last album Coloring Book to be an exclusive on Apple Music for two weeks. Though details leak out, Apple has notoriously said nothing confirming dollar amounts attached to any of their Apple Music deals with artist like Chance, Drake, The Weeknd, Frank Ocean and more. That policy has lead to rampant speculation and sourced leaks, though nothing about Chance's deal had become public knowledge. Until now.
Chance took too Twitter, seemingly in response to all of the discussion about him this week to reveal just what he made from the Apple deal.
Chance's status as an "independent" artist has been one of the main criticisms lobbied at him during his ascent to superstardom. Taking money from Apple — even just $500,000, a pittance compared to the nearly $20 million Drake supposedly pocketed in his own deal with Apple — will add fuel to the fire of his detractors. Whether Apple paying for an exclusivity window with his album means he's not truly independent or not is an argument for another day, but his reasoning for taking the money and disclosing that information to the world is sound. Plus, $500,000 is a nice nest egg for his daughter and who would turn down that kind of money for some work you already did?
In doing so, and divulging that information Chance has presented a new model of monetizing your work to independent artists that can be utilized. Chance capitalized on the system, and didn't compromise his integrity and that's as independent as anything else an artist can do.