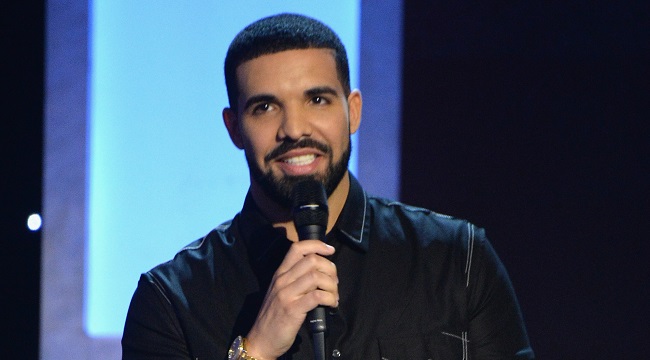 Drake: Rap superstar, rising Hollywood executive, the next wellness guru. In between recent club and guest appearances, Drake managed to find time to share how he makes his smile sparkle for a night out. "I have a pink diamond [on] my tooth," he says on Instagram, responding to a fan. "I brush with activated charcoal before any club night where I will see baddies know dattttttttttt."
Along with crystals and pink Himalayan salt lamps, activated charcoal has been trending over the past few years. While professionals still debate over its actual benefits, people still like to brush with this ancient ingredient, dating back to 1550 BC, to whiten their teeth. Today, according to Instagram, you can find activated charcoal in toothpaste, juices, lattes and even pies. Of course, as Drake must have noticed, activated charcoal is also perfectly 'grammable because of its shocking hue.
Going into 2018, Drake clearly wants to be seen. Between his and Lil Wayne's new "Family Feud" freestyle, plus all the new music getting leaked and played at clubs, Drake seems about ready to drop a new album, if not mixtape or "playlist." That prospect is exciting, yes. But listen, can we also get the scoop on Drake's nighttime skincare routine? A "get unready with me" video? Based on his recent post alone, we figure he must have more tips to share. See for yourself below.