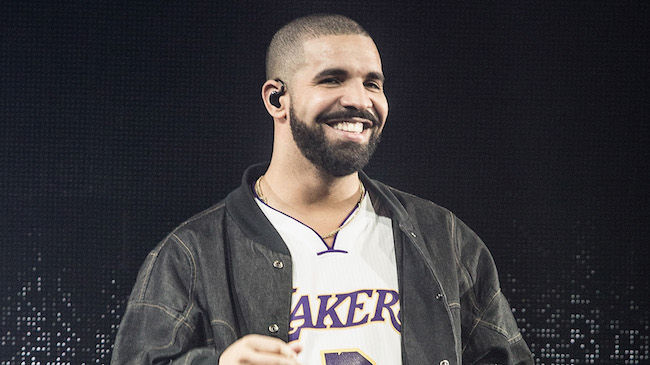 The criticisms of Drake are almost uniform at this point: he's soft, he's dorky, he doesn't write his own raps, he's a pop star. Under the old standards of rap, he'd be rap's unlikeliest superstar. Under the new rules of what's acceptable he's the surest bet in the genre, an unparalleled hitmaker with an unmatched grasp viral marketing that ensures every move he makes matters in some sense. The newest development in Drake's arc though, might be the most inconceivable. Somehow, by combining all those tools and tossing in his callous, unsympathetic approach to all things offensive, Drake has become rap's biggest bully.
In his latest batch of loosies, Drake released what seems to be a Kid Cudi and Pusha T diss track, "Two Birds One Stone." As calculated as Drake has shown himself to be, he placed it first in his mix of new tracks, and it instantly garnered headlines. While his jabs at Pusha are noteworthy in their own right — fans have been clamoring for Drake to take Push's bait for what seems like years and finally duel the Cash Money Records foe — it's the Cudi barbs that seemed to have caused an uproar. "You stay xanned and perked up," he rapped,
"So when reality set in you don't gotta face it."
Most took it as Drake making light of Cudi's bouts with depression and substance abuse that caused him to check himself into rehab and pen an apology letter to fans on Facebook. "Yesterday I checked myself into rehab for depression and suicidal urges," he said in the lengthy statement. "I am not at peace. I haven't been since you've known me. If I didn't come here, I would've done something to myself." What's clear is he was and is still dealing with some real demons, so did Drake go too far by mentioning the "man on the moon" and how he's "going through phases" either with his music or his mental state?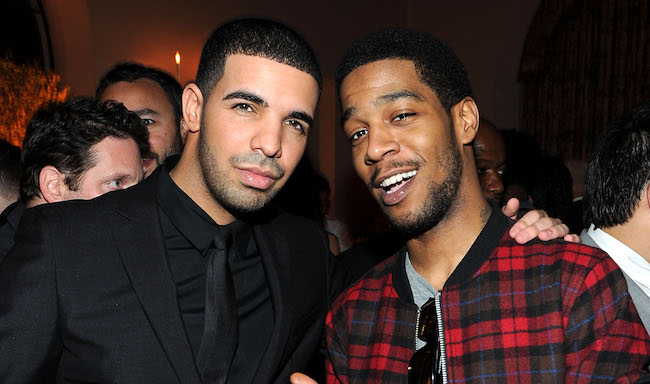 It bears mentioning that diss songs are historically meant to be disrespectful, pull-no-punches affairs. The history of rap feuds is full of ugly, regretful and ultimately, insensitive acts. Ja Rule targeted Eminem's daughter who was then in elementary school, 50 Cent produced a porn film featuring Rick Ross' son's mother, Jay Z rapped about leaving condoms in Nas' child's car seat and 2Pac teased Prodigy about his sickle-cell anemia. Rap beefs are crude, by nature.
The tide is changing though, and the anything goes era of rap is practically over. The turning point was probably when J. Cole was pressured into issuing a lengthy apology for the line "I'm artistic, you n****s is autistic, retarded." It was an obviously offensive — if not common — use of the word retarded, but in years past it would have gone unnoticed and inconsequential. In the current age of connectivity, awareness and political correctness though, it caused enough backlash that Cole, a superstar in his own right, apologized profusely. To anyone suffering from Autism, either mildly or severely, I am sorry," he said in his statement. "I'm bound to make mistakes in my life, but in my heart I just want to spread love."
Gone were the days of Eminem's uncensored diatribe, or DMX's vulgar rape illusions. Now, there are constant checks and balances, the uninterrupted murmur of public opinion is deafening and any song, verse or line could be subject to corrections after backlash. Troy Ave caused a stir earlier this year when, in another diss record, he made light of Pro Era emcee and Joey Bada$$'s close friend Capital Steez, who committed suicide in 2012. Troy was shunned endlessly, eventually issued a half-hearted apology and a tongue in cheek PSA about suicide in the video for the track. Rap beef was suddenly no longer no holds barred, now there were rules, lines drawn and limits to what was acceptable.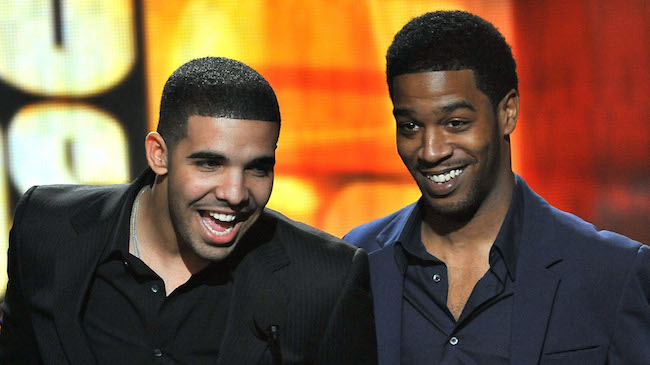 But even if this is the worst thing ever said on a diss track, and especially if this is against all social norms now, it just proves Drake's total disregard for his opponent. He displayed this in his feud with Meek Mill as well, and even though it grew tired, the fact that he — and by proxy, his fans — kept it up was all the worse. It's likely this song was recorded before Cudi ever announced his decision to enter rehab, but that doesn't matter much, because the perception is still that Drake is kicking him while he's down. Never mind that Cudi started the spat with some offhand remarks, to some, Drake's new comments took it too far.
Granted, mental illness is a serious subject, and nothing to joke about or poke fun at. But so is rape, the innocence of children or the sanctity of a marriage, but that hasn't stopped anybody before. The fact that Drake, either accidently or purposely has no regard for any of this is the bully in him showing through his soft exterior. Like any bully, he's chosen his opponents wisely, with Meek before and now with Cudi, who is defenseless and likely isn't even aware of the track, while he's focused on working through his issues in seclusion. When Drake had Meek in his crosshairs, he attacked him ruthlessly and in that case, endlessly.
And Pusha T? He's someone fans have long believed to be a credible foe and someone capable of threatening the 6 God's reign atop the food chain. If Drake is finally returning serve, you'd have to imagine he has something up his sleeve, or he would have never opened his mouth to begin with. Push is overmatched in terms of popularity, in an era where that apparently takes precedence over everything else. Just ask Meek or Joe Budden if revelations and potent raps actually bother Drake or his fans. Sometimes though, it takes another bully to knock one off his block and humble him. Maybe Push is that. Maybe Cudi will be when he returns. But in the meantime Drake is tossing his weight around and nobody is stopping him, not even political correctness or public opinion.