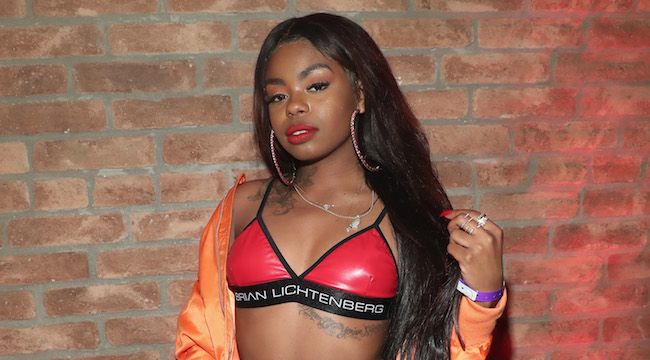 Fresh off touring the country with Gucci Mane and flashing her star potential night in and night out while in the shadow of a legend, Dreezy is back with her first new song in over a year. It was way back in July of last year that she released her stellar debut album No Hard Feelings, and though she's sprinkled a few freestyles into the mix in the time since, her new track "F.D.N" is the first official song she's released since then.
The 23-year-old Chicago native has proven herself a versatile artist, capable of spitting cypher-ready raps, then pivoting and belting out a soothing, pop radio-ready tune both with and without autotune, sometimes on the same track. It's part of the reason she's such a hot prospect and why she felt she was snubbed at the BET Awards this year when she wasn't even nominated for the Best Female Rapper category.
On "F.D.N" Dreezy comes with some bite to her flow, ripping through two smooth verses about how she's getting over on the same men trying to get over on her, all on top of a booming 808 Mafia verse. Whether this is attached to a bigger project, or just a warm up for whatever Dreezy has in store for the rest of the year isn't really important, it's just good to see she's been working and ready to start rolling some of that work out for her fans.