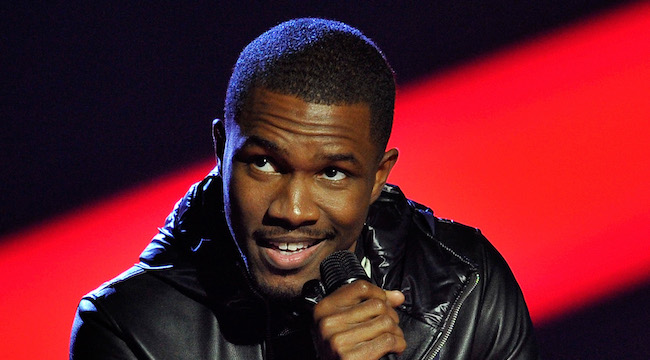 Frank Ocean, who has gone from being just another cog in the Odd Future machine — albeit a more soulful one — to being an all-out icon and a pioneer for queer people in urban musical genres, celebrated his 30th birthday on Saturday (October 28) and threw one hell of a party. Rather than simply renting a club and buying out a bar (as one does in the music biz), the R&B trailblazer threw a good, old-fashioned drag ball featuring cast members of RuPaul's Drag Race, and Frank himself getting in on the voguing action.
For those who don't know, Ball culture describes an underground LGBTQ subculture in which participants "walk" for trophies and prizes at events known as balls. It's a little like a fashion show in a club, but with drag queens instead of leggy European models.
Watch the video below for an example of Frank and drag queen Gia Gunn walking at the party. Walk participants are judged on dance skills — including voguing if you ever wondered where that dance came from — costumes, appearance, and attitude. Tyler The Creator put in an appearance as well, strutting his stuff in a more traditional, but still fashionable, get-up. Fellow R&B rising star SZA also showed up to celebrate the birthday boy, along with internet comedian Joanne The Scammer.
Frank isn't the only Odd Future member breaking new ground for LGBTQ folks in the music industry; Tyler The Creator's Camp Flog Gnaw lineup for 2017 was its most inclusive, and Internet front-person Syd has opened new doors for less traditionally feminine singers to flourish.
Check out more of Frank's birthday party below.
https://www.instagram.com/p/Ba4VBvYjQBI/?tagged=frankocean