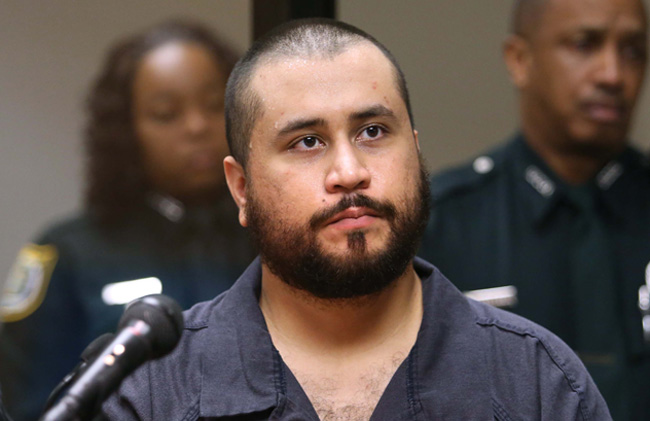 WFTV-9 in Florida reports that George Zimmerman was punched in the face for a truly despicable and deserving reason. According to a 911 call made by Zimmerman himself, a man at a bar punched him after he overheard him "bragging" about killing Trayvon Martin. "He recognized me. He told me he was going to kill me he told me he'd (expletive) shoot me and he punched me in the face," Zimmerman said to the 911 dispatcher.
According to WFTV, witnesses at the bar where the incident occurred said Zimmerman approached someone and proclaimed "I love your tattoos. My name is George Zimmerman, you know, that guy who killed Trayvon Martin?" Zimmerman then proceeded to flash his ID to confirm he was indeed George Zimmerman.
According to Zimmerman's account of the incident, he was explaining to patrons at the bar that he shot Martin in self-defense when the man approached him and said "You're bragging about that?" He then punched Zimmerman in the face, and eventually Zimmerman told the 911 dispatcher "He said he's going to kill me. You need to send like three or four cops."
This is not the first time Zimmerman has been targeted because of his identity; a motorist in Florida shot at him last year and told a 911 dispatcher "I shot George Zimmerman" afterwards. While that incident may have been "unprovoked," it's probably time for George to stop "bragging" about killing a teenager, like immediately.
(Via WFTV-9)