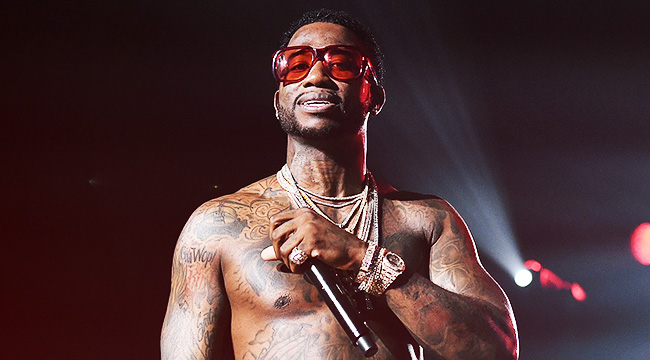 At this point it's redundant to say Gucci Mane is busy, he might be the hardest working man in show business, but it's looking like October might be the busiest month of his life. With the release of his latest single, the hypnotic "Curve" with The Weeknd, Guwop announced that his new album Mr. Davis was getting a new October release date, and now it's landing on the exact date you're thinking off.
Yes, Mr. Woptober is dropping the album on the infamous 10/17, October 17th because, as he put it, "It's a tradition."
Normally, with his legendary work rate, a new album isn't much for Gucci to handle, but the 17th also happens to be the day he's getting married to his long-time girlfriend Keyshia Ka'oir. There was some ambiguity with the release date, as it was originally announced as September 15th earlier this month when he dropped "I Get The Bag" with the Migos, then when "Curve" released it was suddenly October 13. The iTunes pre-order for the album currently displays the expected release date as October 15, but Gucci confirmed the date on Twitter and the mystery was over. The album is set to be a star-studded affair, featuring the appearances from The Weeknd and Migos along with ScHoolboy Q, A$AP Rocky, Big Sean, Ty Dolla $ign, Young Dolph, Slim Jxmmi, Monica and more.
As for the wedding on the same day, it's likely that'll be just as star-studded as the the ceremony will be broadcast on BET as part of an upcoming Gucci and Keyshia reality show on the network.