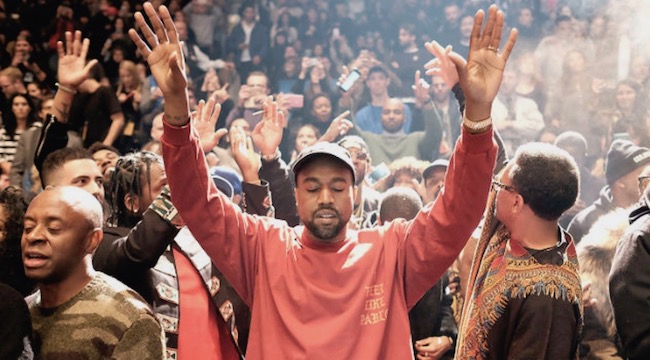 Rock music has a good run there for several decades as the most popular form of music consumed by the American listening audience, but times have changed, and it's place at the top of the food chain has passed. According to a new report put out by Nielsen, the company charged with tracking the numbers in the music industry, the most dominant genre of music in the US last year, for the first time ever, was hip-hop.
Nielsen's mid-year report detailing the state of music thus far in 2017 is utterly fascinating. R&B and hip-hop are now responsible for a full 25.1% of all music consumption in the America. Meanwhile rock has slipped in recent years and now accounts for only 23% of America's listening diet. A lot of that changing of the guard, so-to-speak, has to do with the way people are taking in music nowadays.
Streaming has continued its rise as the primary means of listening for most people, and though rock accounted for a full 40% of actual album sales, hip-hop and R&B, account for just over 29% of all on-demand streams. Most staggering of all, R&B/hip-hop is almost as popular in streaming sphere than the next two genres put together. As more and more people convert to platforms like Apple, Spotify and Tidal, you can probably expect that gap to increase. In their report Nielsen noted that "on-demand audio streams have reached over 184 billion streams so far in 2017, a considerable 62.4% increase over the same time period in 2016."
As for the specifics, the top streaming on-demand song thus far in 2017 has been Ed Sheeran's "Shape of You," followed by Migos's "Bad And Boujee" and Luis Fonsi & Daddy Yankee's "Despacito," featuring Justin Bieber. The number one selling record is Kendrick Lamar's DAMN.