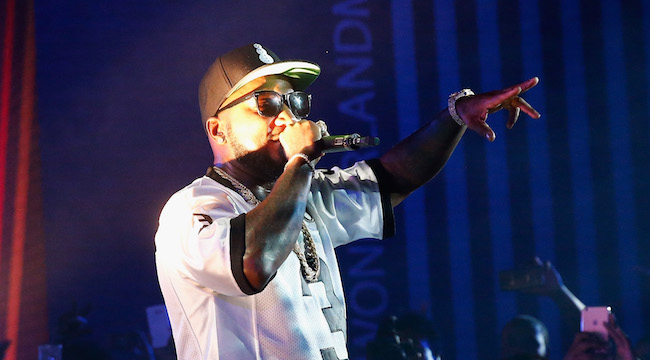 Well, that was fast. After accidentally previewing the highly anticipated "American Dream" featuring verses from J. Cole and Kendrick Lamar courtesy of a fan video from his Pressure listening party, Jeezy decided to release the official version today. Now we know what Jeezy's verse sounds like, and it's actually very, very good.
[protected-iframe id="5f7008cf4cfac72714337561ffc22c76-60970621-76566046″ info="https://open.spotify.com/embed/track/4mOGM8cHMoG0YMPOnvdywV" ]
"My president was black, now my president is wack," he spits, "I'm never goin' broke, what's American than that?" Jeezy's always had a gift for summing up complex issues and emotions with simple, straightforward storytelling and wordplay, and that skill is on full display here. It also makes a good counterbalance to the more elaborate verses issued by his younger co-stars, proving that although his buzz has died down some in recent years, Jeezy can still hang with the best of MCs when called upon to do so.
The improved quality provided by having the real song highlights just how intricate Cole and Kendrick's verses really are, allowing the punchlines to land with as much impact as you can bet the two rappers intended. "American Dream" is a poignant look at the two Americas that exist in modern society. Which one you belong to often belongs to factors out of your control, like the color of your skin. Jeezy, J. Cole, and Kendrick Lamar refuse to flinch from that reality.
Pressure is set to release Friday, December 15.