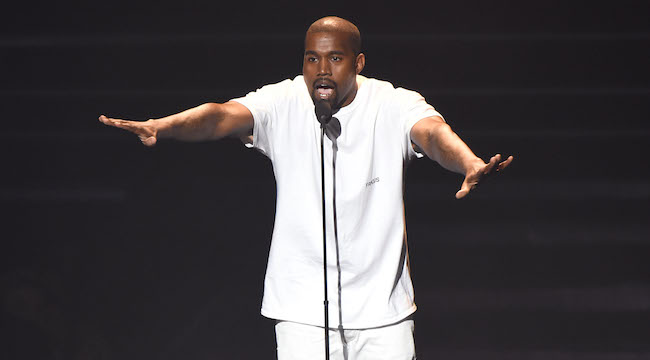 A Kansas City, Missouri radio host named Carrington Harrison recently did a full tournament bracket of the 64 best Kanye West songs – and it's arguably NOT the most noteworthy thing a fan has done for Yeezy in March. A dating site has popped up called Yeezy Dating, which isn't a chance to take the married father of three on a date but to hopefully meet the love of your life who has the same favorite song as you: a Kanye song. The site doesn't appear to be in full swing yet, but right now they're taking e-mails for their opening. There's one caveat though: Taylor Swift fans are "banned." Sorry, Swifties. —
This is just the latest instance of a hip-hop star being the foil for a unique tech venture. Last year, a fan created an RPG game based off of Drake's career. And after Drake broke the internet the other night with his Fortnite Twitch stream, he may be the catalyst for another frontier in the convergence of hip-hop and tech. Maybe a hip-hop only streaming channel – which you could watch with a "friend" you meet on Yeezy Dating.
In other Kanye news, he's working hard on his next album. We don't know much about the follow-up to The Life Of Pablo, but we are aware that he's working in Wyoming with artists like affiliates Kid Cudi, Travis Scott, Cyhi The Prince as well as Nas. We're sure that album will be a great topic for your first Yeezy date.