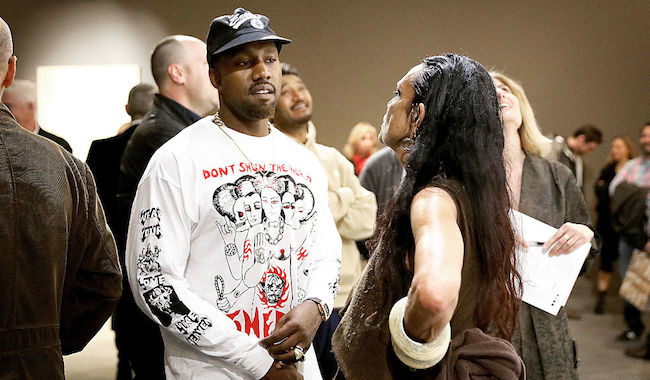 Any Kanye West fans in Europe holding out hope of seeing him perform soon can now stop holding their breath. The music icon has reportedly cancelled all of the upcoming dates associated with the European leg of his Saint Pablo tour, per a new report by TMZ.
The news doesn't come as a complete surprise considering recent events surrounding West. He canceled the remaining dates of his U.S. tour — which included Dallas, Houston, Atlanta, Philadelphia and a New Year's eve show at the Barclay's Center in Brooklyn — weeks ago after a health scare landed him in the hospital for several days. The original thought was that he would postpone the international dates while he recovered. But, now it appears the slated performances in France, the United Kingdom and Germany are being taken out of consideration for the time being. None of the dates had been publicly announced and no tickets had been sold.
The cancellation brings to a close what's been strange end to a year for the superstar. Currently, he and his wife Kim Kardashian are surrounded by rumors concerning the state of their marriage. West has also displayed a bit of erratic behavior, ranging from his recent, highly publicized meeting with President-elect Donald Trump to him supposedly trying to set up a recording studio in the hospital he was located at weeks ago.
Let's hope West takes the time to focus on his rest and recovery while enjoying time with family and friends for the holidays.