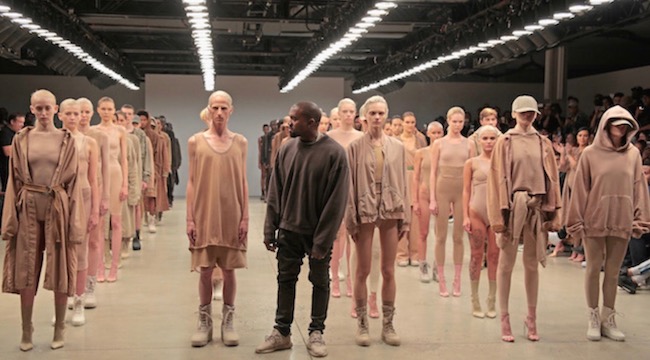 Yeezy season approachin'. At least, according to a new report put out by Women's Wear Daily it is. The publication claims that Kanye West is planning on launching the next iteration of his hugely popular fashion line during New York Fashion Week coming up in September. Sources say that Ye's people are in talks with the CFDA to figure out a slot on the spring calendar to debut the next series of garments for his Adidas-affiliated collection.
It's probably fair to say that Kanye's Yeezy line reveals have become the centerpiece showcase for most people during the bi-annual fashion week held in the New York. While he's always gone to great lengths to present his newest collections in the most compelling ways possible, it's difficult to imagine that he'll find a way to top the listening party extravaganza held in Madison Square Garden last year where he also aired out a primitive version of his album The Life Of Pablo for the first time.
Nevertheless, new music has been something of a mainstay of Kanye's fashion shows going all the way back to the beginning where he unveiled "Wolves" — the most recent one excepting — and fans have to be salivating at the thought that he might air out some fresh tracks. Who knows? Maybe he'll address the whole Jay-Z dustup while he's at it.