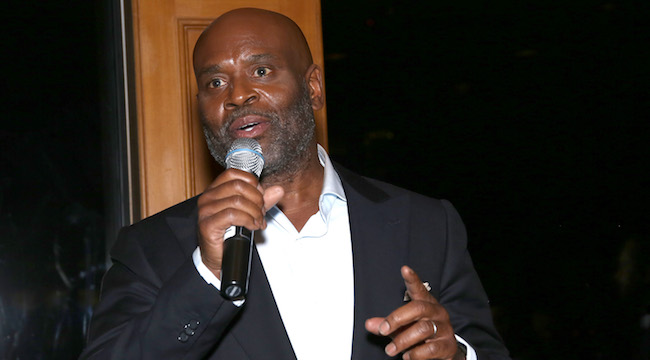 After being ousted from Epic Records amid a sexual harassment claim, long-established music impresario LA Reid is making his return to the music business via a new venture. According to the New York Post, Reid will be starting a new music publishing company called Hitco.
The former Chairman and CEO of Epic Records, Reid will be teaming up with Charles Goldstuck, the former Executive Chairman of TouchTunes Interactive Networks, for the venture. Hitco is actually an older imprint of Reid's, dating back to 1996 when he formed the Hitco Publishing Group in partnership with Windswept Music. Artists signed to the original Hitco included Sean Garrett and Beyonce.
According to Music Business Worldwide Reid was able to raise $75 million in capital for a "new venture," likely Hitco, while Billboard reports that the new company will be headed by Kirdis Postelle, the former General Manager of Dr. Dre's Aftermath Entertainment, and Hitco may also have offices in both New York and Los Angeles.
Reid left Epic Records in May 2017 after being accused of sexual harassment by a coworker. It was also reported that Sony not only knew about the accusation but also attempted to cover up the reason for Reid's sudden departure before the details were revealed by a report in the New York Post which was verified by Variety. Variety also discovered that there were "multiple" claims against Reid, while Billboard reports that the claim that eventually sent him packing was settled by Sony Music, Epic's parent company.