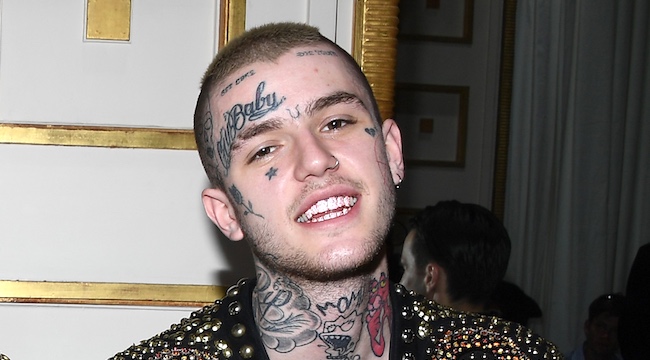 It's been one year since Lil Peep's tragic death. The 23-year-old artist died of a drug overdose, which made drug abuse in hip-hop an even more immediate conversation. Yesterday, however, fans used the one year anniversary not to harp on his passing, but celebrate his life all over the world.
There were memorials in music industry hubs LA and New York City, as well as overseas tributes in Copenhagen and Prague. You can see footage from the latter memorials at the bottom of the post. Complex writer Trace William Cowen attended the Los Angeles memorial, and recounted the tremendous turnout, with the line spreading out around the block from the secret warehouse location that the event took place.
Media outlets Ham on Everything, Masked Gorilla, and indie merch service HYV co-hosted the LA event. It also featured DJ sets and other appearances by Peep collaborators including Horsehead and Smokeasac. Smokeasac is responsible for overseeing the posthumous completion of Peep's Come Over When You're Sober Pt. 2 album. Along with musical tributes, Lil Peep's mother Liza Womack FaceTimed the throng of Peep supporters in LA to thank them for their attendance and devotion to Peep's legacy.
No matter which event fans were able to attend, the atmosphere was communal, as fans blasted music from Peep's discography and celebrated a life cut too short. You can view footage from the events in Copenhagen and Prague below: