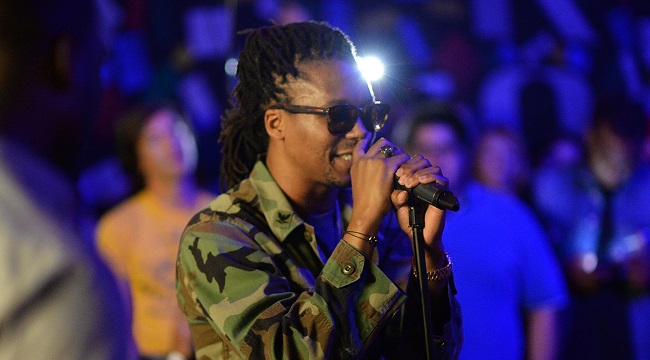 Lupe Fiasco is one of the most competitive MCs out there and an outspoken voice in the rap game, which naturally means he's had a long string of clashes during his decade-plus in the rap game. From calling Obama a "terrorist" to hinting at Kendrick Lamar being a little more than influenced by him to putting on a KKK robe, he's raised eyebrows with countless statements and actions. But now, he's trying to make amends with "everyone he's ever had a problem with," as he stated in a lengthy Instagram Live clip. Well, almost everyone.
The nearly hour-long live session was full of apologies. He admits that he "likes" Obama, but the 44th President caught collateral damage as the head of the Military Industrial Complex. "I should've kept my political opinion to myself," Lupe said. "I come from radical politics, I don't come from liberal, centrist politics. My response was in line with the revolutionary response and how people view America outside of America." Still, he apologized because "I didn't wanna mar his first Black president [status]."
He also apologized for his comments about Kendrick Lamar over the years, noting, "I get asked a lot what people think. My impetus [to critique Kendrick] was the 'Control' verse. You put yourself out there like that so you open yourself up for critique. Again, though, Lupe contends, "I should've just shut my f*ckin mouth." He said similar regarding Chief Keef, with whom he said he's squashed his beef after they went at it on Twitter in 2011, with Chief Keef saying he would slap him.
The "sorries" kept coming. He apologized to Beyonce for merely being used for a fake tweet that was apparently critical of her. He apologized to Alicia Keys for their "Love Letter To The Beat" song leaking in 2010. He apologized to Donald Glover and Azealia Banks for their social media dustups. He said sorry to Tribe for his infamous flubbing of their tribute at the VH1 Hip-Hop Honors. He even mea culpa'd the fans who bought Lazers, noting, "I didn't wanna put it out. But you motherf*ckers protested and they put it out."
Lupe was in an apologetic mood, but one person didn't get an olive branch. "Fuck Cudi, forever," Lupe bluntly stated when a commenter asked about Cudi. "That n—– will never get an apology from me." It looks like their longstanding feud is still on, but at least he apologized to everyone else.