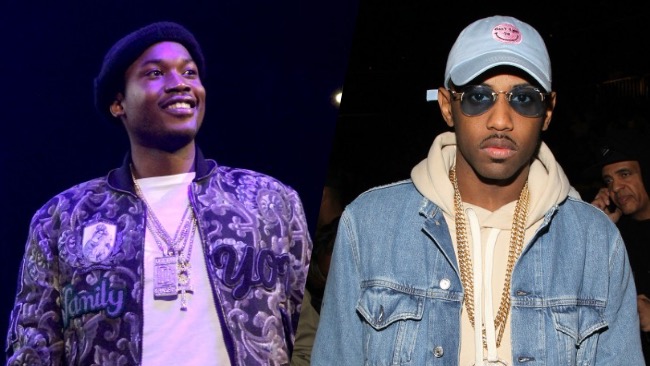 Lets be honest, Jay Z's "All The Way Up" remix was underwhelming. Yeah, New York was excited but it kind of came and went in a New York minute. Well, another couple of rappers are giving it their best shot today as Meek Mill and Fabolous have come together for an "All The Way Up" remix of their own.
Meek has been understandably quiet during his 90-day house arrest which, by my math, should be ending any day now. He was given an embargo on releasing music for retail so he's mostly done spot duty offering features for the likes of Young Thug and Hardo. He also dropped a "Summer Sixteen" freestyle because he can't let the Drake thing go, but otherwise he's been quiet.
After surprisingly nabbing a Billboard Music Award for Top Rap Album he's back, and with his house arrest ending soon this is probably only the beginning of his presence this summer. While shaking off some of the rust Meek managed to take a couple more shots at Drake, continuing the beef that just won't die.
This is slaughter, new world order
I be going hard, Westbrook, fourth quarters
This is Hip-Hop, you ain't write it don't record it
Gotta admit, the man has a point. Check out the remix below.
[protected-iframe id="4f45609d390f88f7af5e7d1a3c9dd26b-60970621-60095344″ info="http://www.audiomack.com/embed4-large/missinfo/all-the-way-up-freestyle" width="100%" height="250″ frameborder="0″ scrolling="no"]