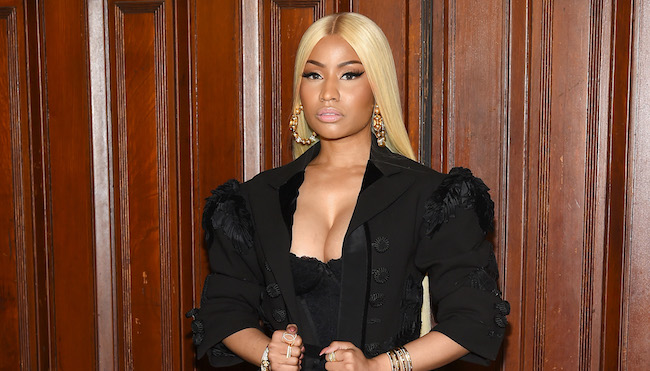 The rape trial of Nicki Minaj's brother Jelani Maraj entered its third week in court on Monday, and it was the most disturbing day of the trial yet. Maraj stands accused of raping the then 11-year-old daughter of his ex-wife. The alleged victim took the stand Monday.
According to Page Six, the girl spoke in detail about the alleged abuse, revealing disturbing accusations in her testimony. According to the girl, who is now 13-years-old, the abuse began with Maraj, 38, allegedly rubbing his erection on her and gradually continued until he raped her on a constant basis, "in his bedroom, in my bedroom, in the basement."
The girl also detailed how Maraj instructed her how to make anal sex less painful, and used lubricant during the acts. "He used lubricant and told me to breathe properly and not to clench so it wouldn't hurt so much," she said. "It hurt. I told him to stop and tried to push him away."
According to her testimony, he also told her she was his "puppet" and she "had no say in what he did to (her)." She also said Maraj would ejaculate into her mouth, and recalled the time her 8-year-old brother caught Maraj on top of her, supporting the boy's own testimony from last week. She said she "was on my forearms on the bed and my pants were pulled down," when the boy walked in and that she later had to tell the boy not to talk about what he'd seen as she was scared they'd be "sent away."
Maraj has been charged with predatory sex assault against a child, counts of sexual conduct against a child in the first and second degrees and endangering the welfare of a child and could be sentenced to life behind bars if he is convicted.