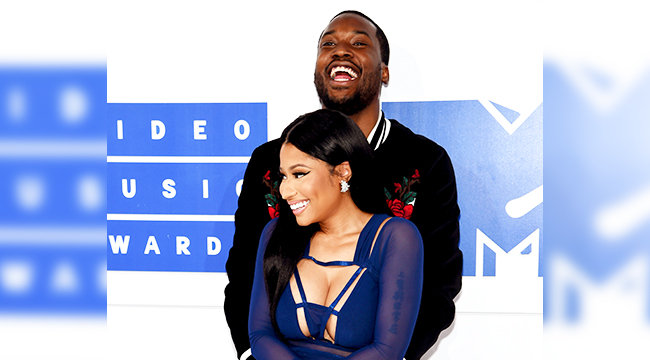 No more speculation and rumors. Nicki Minaj and Meek Mill are done, finito, over and done with. The reigning queen of rap confirmed her new relationship status following weeks of scuttlebutt claiming the two had broken up.
Nicki confirmed the rumors on Twitter, writing, "To confirm, yes I am single. Focusing on my work & looking forward to sharing it with you guys really soon. Have a blessed New Year. Love u?"
The writing has been on the wall since early December when Nicki unfollowed Meek on social media and vice versa. The "Feelin' Myself" rapper also posted up a Beyonce "Best Thing I Never Had" lyric on her Instagram. And seeing as how Beyonce is the patron saint for female empowerment after a breakup, fans just knew it was a wrap. Even more so when a petty Meek Mill posted a mysterious woman's booty butt cheeks on his Instagram soon after Nicki stopped following him on social media. The former couple also spent New Year's Eve apart, with Nicki partying at Miami's E11 and Meek Mill getting his coins at Dreams, also in Miami.
I guess the good news for Nicki Minaj fans is new music is coming and not just freestyles over popular songs. And everyone knows breakup music is the best kind of music. Case in point, The Pinkprint. The album was created during Nicki's break-up with ex-fiance and longtime collaborator Safaree "SB" Samuels and turned out to be her best work yet.
Obviously, Nicki's fans are showering the rapper with support.