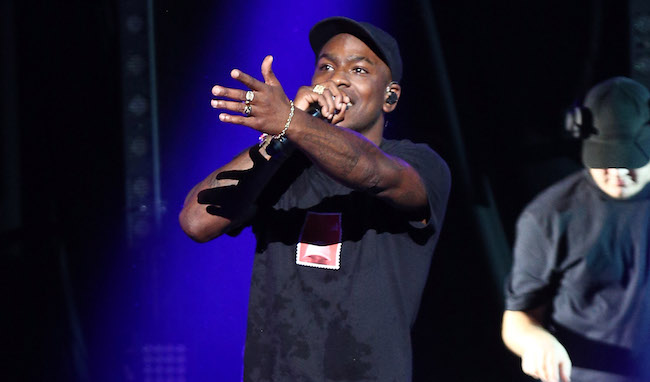 After getting a boost from the Drake Stimulus Package earlier this year, it was only natural that Skepta would be releasing a new project somewhere down the line, and now, seemingly out of nowhere he has with a new 6-song EP Vicious. His first release since 2016's Konnichiwa, the EP features a few big names that make the brief EP feel massive no matter the length.
A$AP Rocky and Lil B make appearances along with Section Boy and A$AP Nast giving the album plenty of American flavor to go with the gritty UK sound expected from Skepta. Vicious also includes "Hypocrisy," which drew the ire of some UK fans when the video for the track didn't follow the typical template used by grime artists who shoot videos outside in their neighborhoods. It doesn't seem to have stalled any of Skepta's momentum as he looks to make the leap from UK sensation to worldwide star, and he hopes to continue that push with the new EP.
It remains to be seen if American audiences will truly embrace the Brit legend, as they're not always as susceptible to foreign sounds as other countries are to American sounds, but clearly Skepta has made some headway in the US and is going to continue pushing.
Stream Skepta's Vicious EP below.