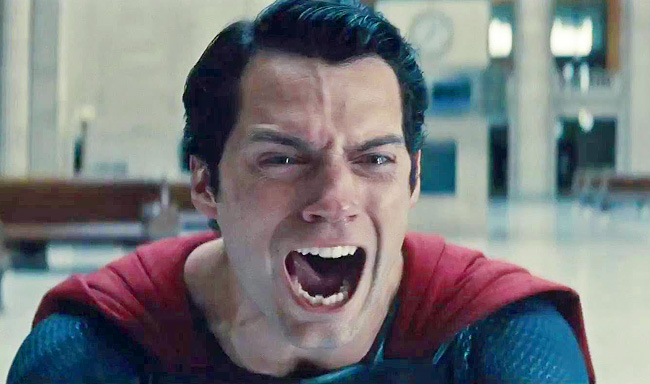 Ben Affleck might be finished playing Batman, and now his Dawn of Justice co-star Henry Cavill has joined him on the superhero unemployment line.
The muscular Mission: Impossible — Fallout actor is "parting ways with Warner Bros." after playing Superman in Man of Steel, Batman v Superman: Dawn of Justice, and Justice League, according to The Hollywood Reporter. "Warners had been trying to enlist Cavill [for] a Superman cameo in Shazam!, which stars Zachary Levi and will bow April 5. But contract talks between Cavill's WME reps and Warners broke down, and the door is now closing on other potential Superman appearances." Cavill will next be seen in Netflix's The Witcher.
The studio has shifted its focus to a Supergirl movie, which will be an origin story featuring a teen superheroine. This effectively removes an actor of Cavill's age from the storyline's equation given that Superman, aka Kal-El, would be an infant, according to DC lore. Furthermore, Warners isn't likely to make a solo Superman film for at least several years, according to another source. (Via)
On the bright side: at least Cavill can grow a mustache without controversy. Anyway, it's no wonder there's 764 Joker movies in production: there's no one left (at least until Jared Leto is cast as the next Superman).
(Via The Hollywood Reporter)