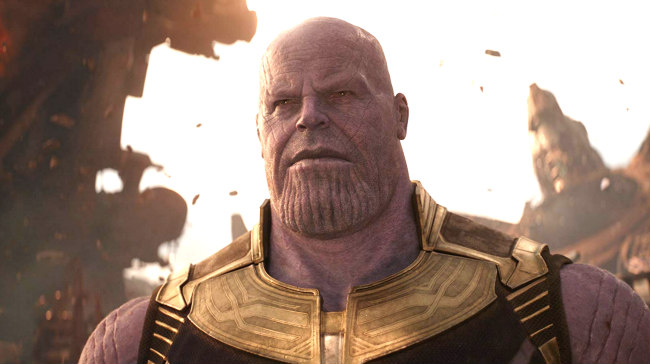 MoviePass is technically still alive, though barely: Back in July the troubled subscription moviegoing service abruptly went on hiatus, promising any users left that they were temporarily pulling the plug to address "technical issues." They're still MIA (though they now claim 40% of their users are back on), but in the meantime, on Tuesday, Business Insider released an epic report detailing the rise and fall with the deal that sounded too good to last for long, because it was.
There are many horror stories, from how its tireless founder, Stacy Spikes, was ousted right after the company signed its millionth subscriber to how their vendor couldn't print enough cards to meet with a fresh flush of new users to the honchos' loathing of "power users," the ones who used it as much as they could.
One of the better stories comes during the first stage in what would prove MoviePass' downfall, namely this: They were killed by the Avengers. Their Waterloo was the opening weekend of Avengers: Infinity War, in late April of 2018. According to Business Insider, MoviePass CEO Mitch Lowe tried to limit subscriber access to the biggest movie of the summer.
"They said Lowe ordered that the passwords of a small percentage of power users be changed, preventing them from logging onto the app and ordering tickets," the report claims. They also released a new version of the MoviePass app "designed to help prevent violations of its terms of use."
It "reduced the number of people who were sharing their membership card with multiple people, it reduced the number of people who were buying and scalping tickets to the high demand movies, and it reduced the number of people who were buying tickets each day to various movies then exchanging them for a single movie and bringing three or four people to the same movie," the spokesperson said. "MoviePass purchased many millions of dollars of tickets for Avengers as we did for other hit titles."
But it didn't work. By the end of July, halfway through the summer movie season, the company was losing at least $40 million a month. By July 26, the weekend of Mission: Impossible — Fallout, the company ran out of the money needed to fill MoviePass cards. MoviePass, along with its sister company Helios & Matheson, had to borrow $5 million to get it back online. They wound up, infamously, removing the fifth Mission: Impossible from its service entirely, on top of freezing the accounts of half its subscribers — kind of like Thanos' infamous snap, from the movie that first sounded their death knell.
The decision was not well-received by MoviePass subscribers, nor by the US Department of Justice, a counsel expert at which described Lowe's actions as "certainly unethical and could be illegal."
MoviePass was never the same. Since then it moved from making everything available, unlimited and one ticket a day, to only a handful of titles available each day, only three a month. There were endless complaints, dodgy company behavior, desperate attempts at restructuring, even claims of fraud. And now they're on hold, working on those aforementioned "technical issues." And to think they would have gotten away with their impossible plan had it not been for those meddling Avengers.
(Via Business Insider)