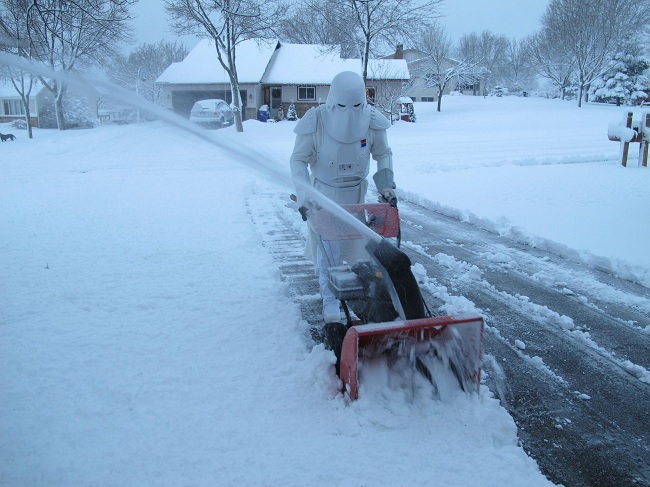 This past weekend, on a Saturday night in Ohio in the middle of December, it was damn near 70 degrees outside even after the sun had set. We were wearing shorts and tank tops out on the patio and it wasn't even breezy. None of the usual suspects were even close to complaining about how cold they were. It was fantastic, if you hate winter.
That should probably be the big clue that if you live east of the Rockies, you aren't going to have a very picturesque Christmas. In fact, not only is it going to be almost 30 degrees above average in most cities, there might even be some records set for mildest Christmas in recorded history.
Scientists are blaming El Niño and low pressure circulation at the North Pole that's trapping all the cold air in the Arctic. But even veteran meteorologists are surprised with how much this December seems like spring, and not winter.
"You're not eclipsing these records by a degree or two as you normally break records," said Sean Sublette, a meteorologist at Climate Central. "These are very large breaks in the records."
The temperatures are killing the ski industry, which typically needs it to be below 30 degrees (if it's humid) to make snow. It also means the West Coast will be getting more rain than usual. If you're looking for outdoor winter sports, golf seems like a better option.
Only three percent of the Northeast is covered in snow, which means your chances of getting any sort of snowfall on Christmas Eve are practically non-existent. Buffalo has yet to see any snow, which is incredible, considering this time last year, they were buried under seven feet of it, that took eight months to melt.
via Mashable