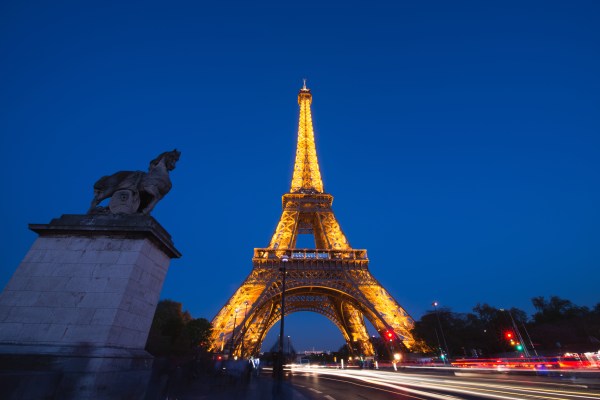 Last week we wrote about Bastille Day and took time out to discuss the idea that the French (Parisians in particular) are inherently snobbish. It's a popular idea, one that's been pushed heavily by movies and TV over the years. This opens the door to the possibility that part of why Americans come home with "rude Parisian" stories is that they enter into the experience expecting negativity. It's classic confirmation bias.
Another possible reason? Paris is big. Big city people get tunnel vision (it's natural with crowds pressing in on all sides) and sometimes seem… curt. Focused.
But are the French specifically rude?
Friend of Uproxx, Nick Watt, doesn't think so. In the first episode of his new show, Watt's World, he digs into the question a little deeper. Watt asks Parisians for directions in shaky French. He's not just looking for a bistro down the block either — we're talking about serious cross-town navigating.
This exclusive clip makes a strong case: try to speak the language, be kind, and don't go in expecting the worst and the French will be putty in your hands.
https://www.youtube.com/watch?v=DF4v1vCzBsw&feature=youtu.be
A new episode of Watt's World, filmed in Paris, airs on July 21st at 10pm (9c) on the Travel Channel.
____________________________________________________
FOR WHAT IT'S WORTH… 
After ten years of travel writing this Uproxx writer's Top Five Friendliest Countries are as follows:
1. Madagascar
2. Palestine
3. Uganda
4. Ecuador
5. Scotland
France isn't on there, but I've never found them to be specifically rude either. Have you visited countries where you felt like people were friendly to a noteworthy degree?