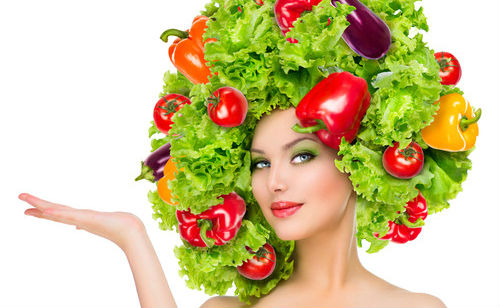 Good news vegans! According to a new study, you might be saving a lot of lives! The Oxford University study, published in the Proceedings of the National Academy of Sciences, says that eating less meat and more fruit and veggies could prevent several million deaths by 2050. Research also points out that eating vegan could cut planet-warming emissions and save tons of money in health care and climate damage.
To achieve these findings, researchers studied the effects of four diets – vegan, vegetarian, a standard diet, and one that limits red meat and sugar. According to their studies, 8.1 million fewer people would die by 2050 if the entire world went vegan and did not consume animal products including milk and eggs.
It seems like more than a stretch to imagine that the entire world could give up meat. What would Donald Trump do without his well-done steaks? The good news is, the study also concluded that if we all followed a diet that simply limits red meat and sugar, we could avert 5.1 million deaths by 2050.
Researchers took their studies a step further and applied these dietary results to climate effects. They found that a world of vegans would cut food-related emissions by 70 percent. A world of vegetarians would cut food-related emissions by 63 percent and a world in which we limit red meat and sugar would reduce food-related emissions by 29 percent.
Health-care savings as a result of dietary changes could result in savings of $700 billion to $1 trillion per year, factoring in unpaid care and lost working days. The study also claims that the financial gain from reduced greenhouse gas emissions could total as much as $570 billion.
We do have to ask ourselves, would all these savings really be worth the loss of the wise Ron Swanson's meat philosophies?
Plus, what if the 8.1 million lives we save belong to people who hate the environment? So they don't eat animal products — that doesn't mean they don't also spend their time burning garbage, hacking down trees, and spraying aerosol cans. Maybe there should be a selection process for the people whose lives are saved, just to be sure giving up all that meat was worth it.
And if veganism is too much to ask, here's what the world would look like if everyone embraced vegetarianism…
(Via NBC)