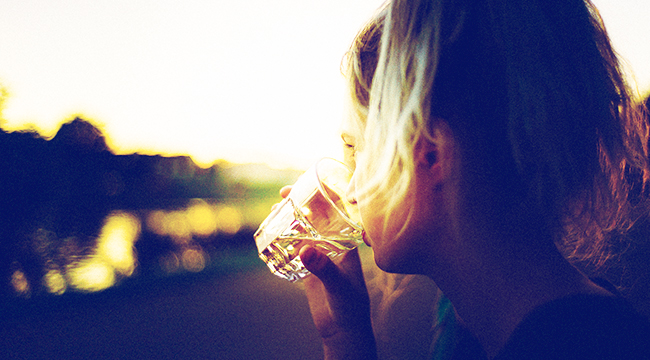 There are so many bourbons on the shelves these days. Not too many, don't get us wrong, we love all whiskey. There's just enough to get a little lost in the grand forest of great sour mash. Sometimes, guidance is needed to find your way. That's why we've gone to the masses to find out what they think the best bourbon is.
We popped over to Ranker to find out which bourbons people are in love with right now. After over 10,000 votes, a clear top ten bourbons emerged. It's mainstream, of course, but we have to say: it's a solid selection of the brown, corn-fueled elixir.
Hopefully, this list will help you the next time you find yourself wandering through the whiskey aisle at your nearest liquor store. The bourbons featured are all winners and each has a little nuance that makes it special.
10. Basil Hayden's
The Story:
We're already hitting home runs with the tenth entry on the list. Basil Hayden's Kentucky Straight Bourbon is a delightful treat. The bourbon is part of the Jim Beam family. The mash bill (recipe) has a high rye content, giving this one a spicy edge.
Tasting Notes:
The corn mash base is amped up with a healthy dose of rye. That gives this one a peppery push on the front of the sip that's followed by very light corn sweetness and almost mint finish.
Translation, this is the perfect julep base.

9. Elijah Craig
The Story:
Elijah Craig makes dope whiskey. Their Small Batch never disappoints. The bourbon is a blend of eight to 12-year-old bourbons from Elijah Craig's excellent barreling program.
Tasting Notes:
There's a rush of a cedar forest just after a rain shower and echoes of a honeycomb. That turns into honey-soaked baked apples with spicy cardamom and cinnamon. Finally, that charred oak kicks in tying the whole drink together wonderfully.
With all that honey, this one's perfect as a hot toddy base.
8. Knob Creek
The Story:
Jim Beam's Knob Creek is a great bottle of bourbon to have on hand at all times. This is well-crafted whiskey at a reasonable price. Each bottle is a blend of older and younger bourbons that achieve a nine-year aged feel.
Tasting Notes:
The whole thing starts with a sense of buttery toast and echoes of rye spice. That rye leads to a full charred oak and pepper bite that mellows into a delightfully fatty caramel sweetness.
Try it in your next sazerac.
7. Eagle Rare
The Story:
Eagle Rare from the Buffalo Trace distilleries takes well-known bourbon flavors and dials them into a tasty bottle of booze. The spirit is a blending of ten-year-old aged Buffalo Trace whiskeys, giving this one a deep nature.
Tasting Notes:
This one opens boldly with orange rind and maple syrup sweetness. Then the oak char and vanilla kick in, giving it a classic old-leather-chair-in-a-smoky-library vibe. There's a very distant tartness on the backend that hints at very big red fruits. It's fascinatingly complex for a whiskey in this price range.
Try this one with your next old fashioned.
6. Booker's
The Story:
Booker's makes great bourbon, full stop. This is the bottle you can bring out to impress your guests and it won't disappoint even the snobbiest of whiskey "lovers." This heady bourbon from Jim Beam is a blending of six and eight-year-old barrel agings to create the masterful elixir.
Tasting Notes:
There's a sweet toffee start here that gives way to bright cedar, stewed apples, spicy red and black pepper, and a flourish of sour cherries. It's as complex as it's satisfying.
Pour it in a glass and drink it straight. Maybe throw in a rock or two.

5. Maker's Mark
The Story:
This is another bottle you should have on your shelf for all occasions. Maker's Mark cuts the corn mash with red winter wheat, giving it a subtlety that makes this bourbon very quaffable.
Tasting Notes:
There's a burst of spice, botanicals, fruit, and honey sweetness here that lean towards sweet vermouth or fortified wine. Then come the bourbon notes from the oak char, vanilla, and slight spice that lead into rich butterscotch.
Mix all your Manhattans with Maker's Mark.
4. Buffalo Trace
The Story:
Buffalo Trace is the bourbon that'll get rum lovers to fall in love with whiskey. The low-rye mash bill lets the corn shine with a softer nature and smoother experience.
Tasting Notes:
The bourbon starts off bold — with caramel, dark chocolate pastry fattiness, winter spice, and malt-forward sweetness. Then bursts of raw sugars, spring oak, deeply roasted coffee beans, and apple orchards shine through. This is a big whiskey that's always a great sip.
This one makes a great whiskey soda high ball.
3. Pappy Van Winkle
The Story:
Pappy Van Winkle is the mountaintop of great bourbon. Their "20 Year" is one of the most coveted bottles of booze out there. The bottles are only released twice a year and will set you back — checks notes — over $1,000.
Tasting Notes:
There's a richness here from the present-yet-subtle oak that truly allows this drink to rise above. The sip starts with a nutty toffee essence that draws you in. From there, fatty caramel sits next to echoes of spice and oak. Everything in this bottle just works. Once you take your first sip, everything you've heard about bourbon will click.
For what you're paying, drink this one with a few drops of (good) water and nothing else.
2. Woodford Reserve
The Story:
Woodford Reserve is an interesting choice at number two. The whiskey has a pretty high rye content (18 percent) which gives it a unique drinkability. It's also twice distilled in pot and column stills before being mellowed in oak for six to eight years.
Tasting Notes:
There's a clear feel of old leather, rich pipe tobacco smoke, raw cocoa, and creamy vanilla butterscotch. That's followed by an almond nuttiness, darkly roasted coffee beans, rye spiciness that's more fresh ginger than pepper, and an aged rum sweet edge.
Try this one on its own and then whip up a killer whiskey soda.

1. Blanton's
The Story:
This choice is hard to argue with. While Pappy's gets a lot of love, Blanton's really is one of the best bourbons out there, and it's about a tenth the price. Blanton's bourbon is taken from the best cuts from a single barrel in their famed warehouse H.
The result? This is one unique bottle of booze.
Tasting Notes:
The whiskey has all the tell-tale signs of a great bourbon dialed into damn near perfection. There's a bold caramel depth here that gives way to just the right amount of peppery spice. There are hints of barrel char, toasted vanilla, bright fruit orchards, and fields of malts. Everything is balanced.
Drink it neat with a few drops of water or a rock, yo.