The best cheap bottle of alcohol is hard to define. It really depends on a mix of price, taste, and accessibility. Which of these factors is the most important? We'll cast a vote for accessibility, followed by price and taste in either order. We could tell you about an amazing small-batch whiskey being made in Germany but if you're in Salt Lake City, it doesn't really mean a whole lot.
Today we're taking a look at accessible bottles of booze that clock in under $30 per bottle and still taste extraordinary. There are literally hundreds of options that fit those parameters when you group brandy, tequila, vodka, gin, rum, and whiskey together. Even winnowing it to 30 becomes a daunting prospect. Still, we have to try.
We've compiled a list of 30 bottles of booze that you can buy pretty much anywhere. The key here to remember is that these are not the best of their class. They're the best easy-to-find bottles at this specific price point. Are there regional distilleries making better booze at the same price tag? Could be. But don't fault us for wanting to shout out the bottles you can buy right now at your nearest liquor store.
30. Korbel Brandy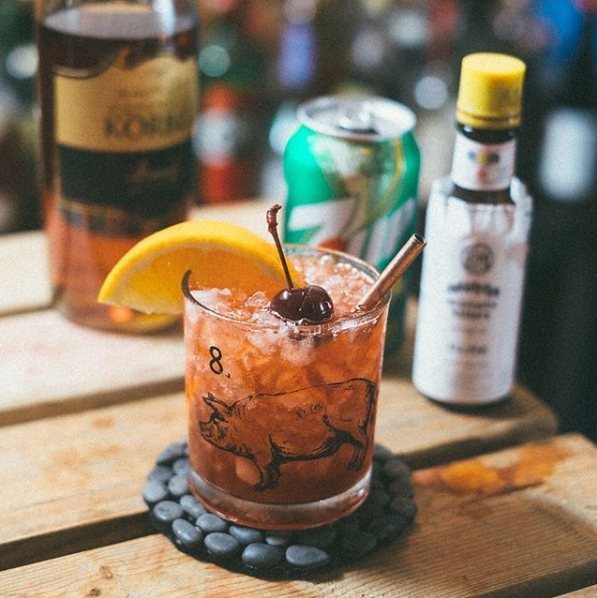 Is this the best brandy? Oh, no. But it is a great mixing brandy for a very specific regional cocktail: Wisconsin's Brandy Old Fashioned. For a mere 12 bucks, you can whip up a unique and very tasty cocktail with Korbel. That's great bang for your buck. Just make sure not to try it neat unless you're primed for a hangover.
29. Tito's Handmade Vodka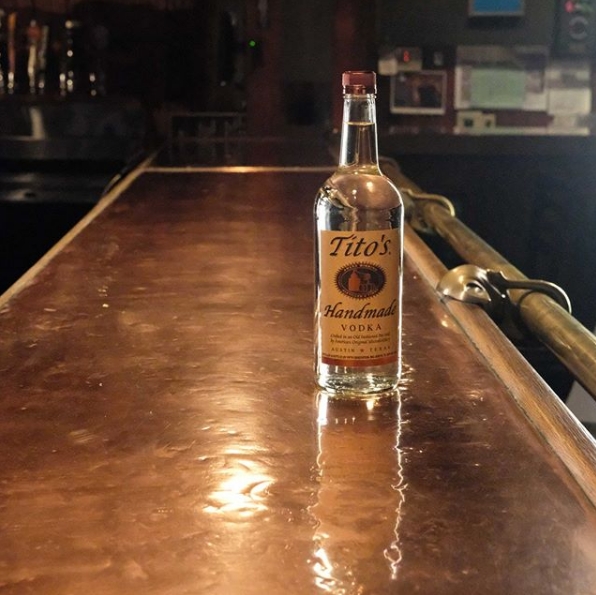 Vodka is a tricky spirit to judge. There's a lot of nuances that are very particular to the distillation process. The distance between a good vodka and a great one is small in the flavor department but huge in texture (no one wants oily vodka).
Texas' Tito's Handmade Vodka is goddamn tasty. You know what you're getting here with a nice clear, light taste with a nice peppery bite at the end.
28. Flor de Caña Añejo Oro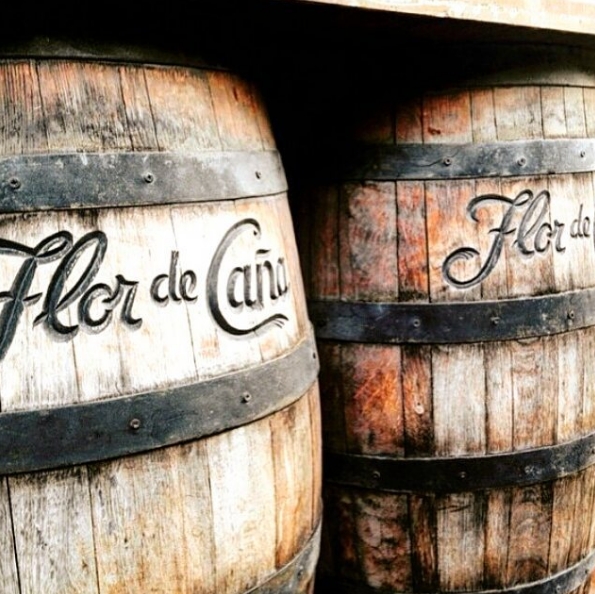 Flor de Caña Añejo Oro is a four-year-old rum from Nicaragua. This one is more of a mixer than a sipper and that's okay. There's a fruit element here alongside sharp molasses and echoes of spice. The elements create an easy balance. Mix it into a cocktail and it'll do just fine.
27. Monte Alban Mezcal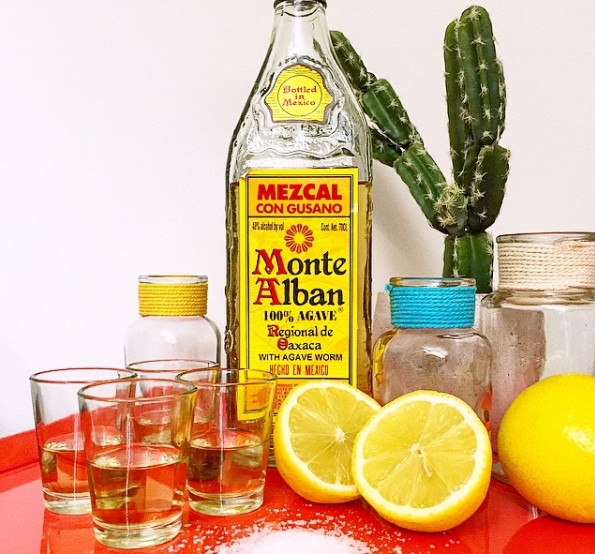 Monte Alban Mezcal has been around much longer than America's current love affair with the proto-tequila. Alban has a roughness around the edges which make it great for mixing drinks or taking shots. You can feel the spikes of an agave spear, the fire of the furnaces, and the heat of Oaxaca in each sip.
26. Landy VS Cognac
There's a complexity to this Cognac that's enticing. It starts with an apple and pear orchard feel then comes a slight spice burn followed by smooth vanilla sweetness. This works as a nice sipper (on ice) or as a mixer.
25. Jack Daniel's Old No. 7 Tennessee Whiskey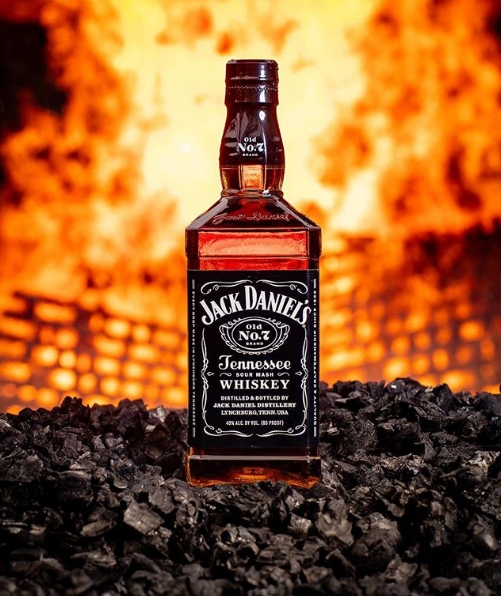 Good ol' Jack. The burst of banana next to whispers of oaky vanilla and alcohol burn has made this an iconic Tennessee Whiskey. At less than 20 bucks a bottle it's always good to have one on hand. Good times will ensue once you screw off the cap.
24. El Jimador Blanco Tequila
This is a tasty AF tequila. You can shoot this or mix it into a cocktail (especially a Paloma) and you will not be disappointed. There's a rush of grapefruit at play here that works wonders with the white pepper spice and deep roasted agave tones. This is an easy drink and that's a nice quality to have for $20 a bottle.
23. Bombay Original London Dry Gin
Bombay's London Dry is the perfect gin to have you on your shelf. It's not overly herbed in any direction. It's just balanced, which makes it a great mixing gin. This is an easy-drinking gin that's a few bucks less than fancier labels (and higher prices) that taste pretty much the same.
22. Bacardi Ocho
This was a pretty big surprise when it dropped a few years ago. Puerto Rico's Bacardi hit it out of the park with this eight-year-old rum, especially for the price. There's a hint of pear and candied apple up front. That's followed by lush sweet grass, dried tobacco, and sharp allspice. It's neatly complex, making it a great mixer or sipper.
21. Jameson Irish Whiskey
Jameson is a great standard Irish whiskey. The blend of grains and barreling makes for a very quaffable drink. There are hints of florals, nuts, lemon peels, honey, and a little cinnamon spice. It's all very subtle and that's what makes this a great one on the rocks or as a cocktail base.
20. Famous Grouse Scotch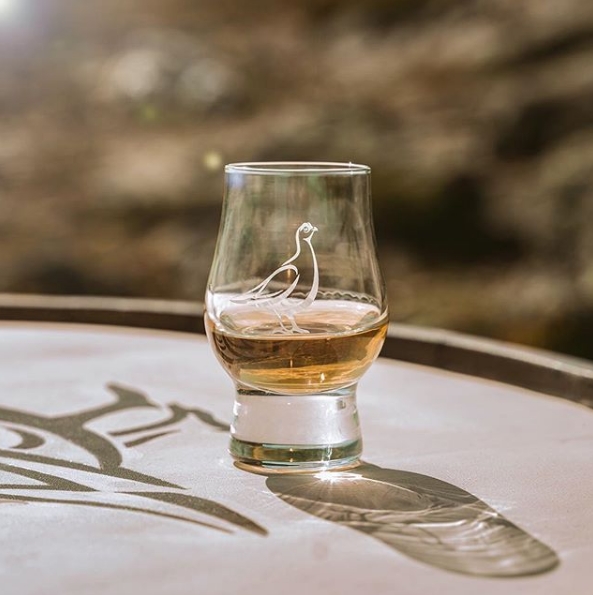 As far as blended Scotch goes, you can do a lot worse than Famous Grouse. This is a heavy-hitter with a nice flourish of lush malts, sea breezes, caramel sweetness, and a late rush of orange zest. It all works. This is an easy blend to sip on or mix up.
19. Stolichnaya Vodka
It's hard to argue with the cleanness of Stoli. The neutral vodka has a smoothness to it that makes it almost too easy to drink. There's a hint of pepper and citrus alongside the slightly sweet grains. It's devilishly subtle and damn fine.
18. Exotico Reposado Tequila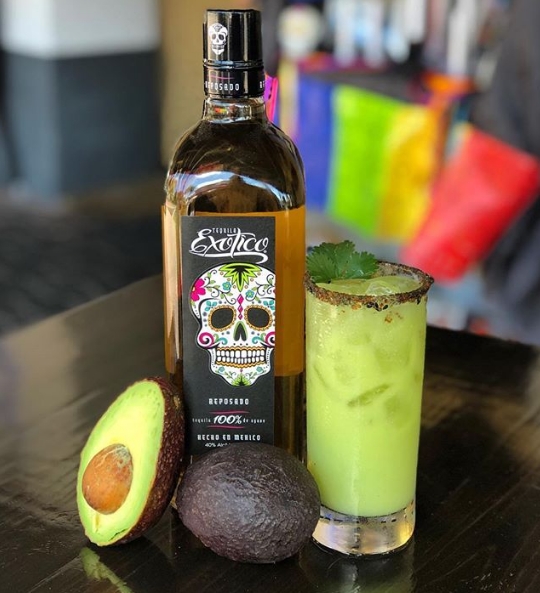 There's a nice balance at play here. The steamed agave leaves a nice echo of florals that sits nicely next to hints of oak and pepper. This is an easy tequila to fall in love with, especially at this price.
17. Boodles British London Dry Gin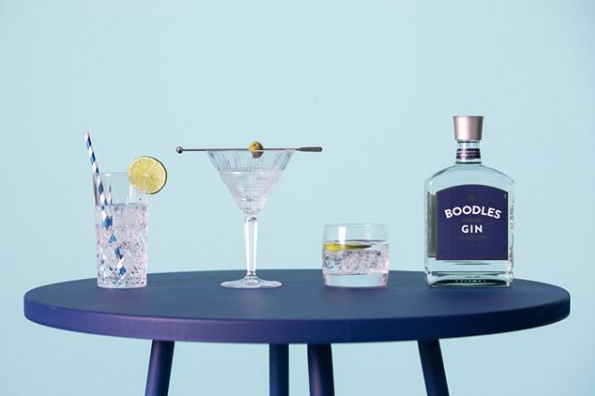 Boddles in the gin for people who aren't quite sure if they like gin yet. The juniper, celery seed, and caraway are all dialed back but still there. The texture is soft, bordering on gentle. Mix up a GnT and give it a whirl.
16. Evan Williams Bottled-In-Bond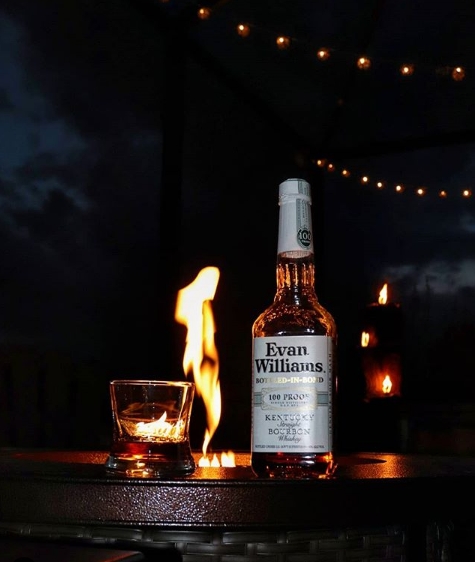 If you're looking to have a good bourbon on hand that's also affordable, this is your play. Evan Williams 100 Proof is bourbon amped up to eleven without sacrificing flavor for alcohol. The classic bourbon elements of oaky vanilla, corn sweetness, and whispers of spice are all present and shockingly well balanced. This is a win.
15. Korbel Brandy VSOP
It's kind of a shock how drinkable this brandy is, especially at this price. There are plenty of other bottles on the shelf for twice the price that barely clear this drinkability bar. There's a caramel sweetness here up front. That gives way to an almost sour cherry echo that's hinged on a nice vanilla oakiness. It's smooth and just complex enough to have you reaching for another pour.
14. Maker's Mark Bourbon Whisky
There's a sweet herbal nature to Maker's Mark that makes it one of the better bourbons out there to mix a cocktail with. You still have the nice oaky vanilla and slight spice, but it's really the almost sweet vermouth nature of this one that drives straight to a great Manhattan or Sazerac.
13. Martin Miller's London Dry Gin
This English gin hits a lot of notes and hits them all square and true. The botanicals shine here with the juniper front and center. That's then cooled off by a rush of cucumber and bursts of lemon peel. This gin gets the job done, and is a great introduction to sipping gin.
12. Cazadores Tequila Reposado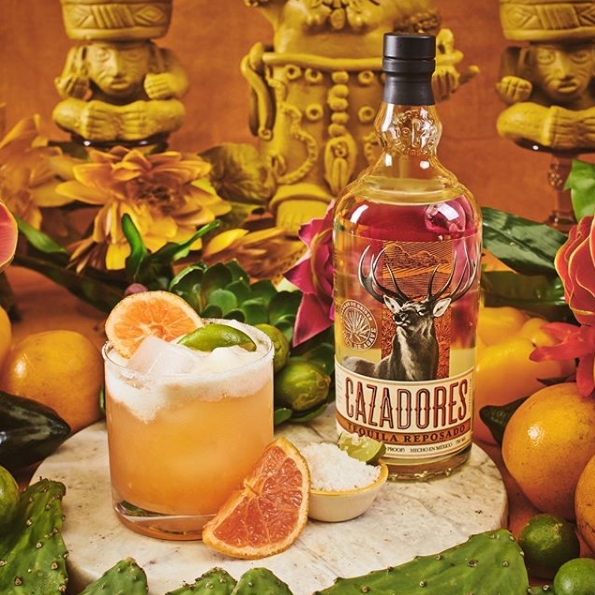 This is a complex tequila. There are hints of baked apples, winter spices, rich and oaky vanilla, and white pepper. The sip evens out with a nice almost salted caramel and pepper finish that's just delightful. Sip it, shoot it, mix it — it's all good.
11. Four Roses Bourbon Whiskey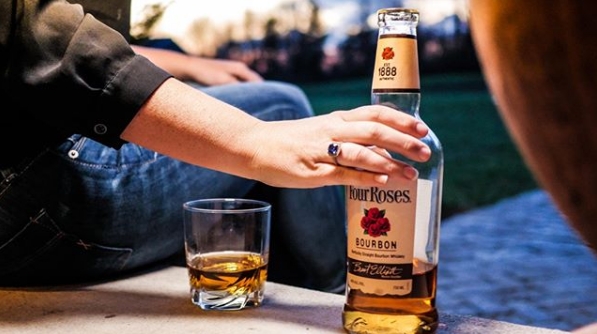 You can never really go wrong having a bottle of Four Roses on hand. If you're mixing whiskey cocktails, it's a must. The tenants of bourbon are all here with nice doses of oaky vanilla, corn sweetness, and very subtle spice. This is just a damn good bottle, price be damned.
10. Maison Rouge VS Cognac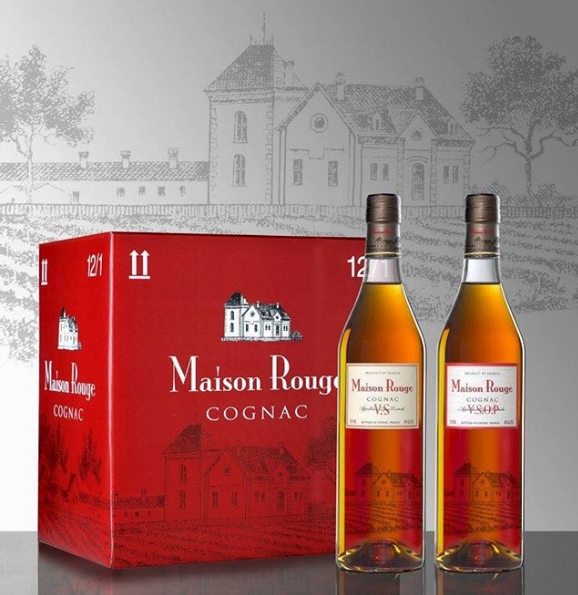 Maison Rouge VS has a brightness that makes it very sippable. There's a fruit-orchard-on-harvest-day sweetness and earthen nature. This is French sunshine in a glass with a slight alcohol edge.
9. Old Grand Dad Bourbon Whiskey
If you like a little more complexity in your mid-range bourbon, this is your play. Old Grandad has a nice mix of oak vanilla followed by corn sweetness, burnt sugar, bursts of orange, and hints of black pepper (thanks to the addition of rye). This is a truly decent bourbon turned up a notch and easily sippable.
8. St. George Terroir Gin
This is an interesting West Coast gin that changes things up. There's a real essence of Douglas Fir and Pacific Coast Sage that harmonizes with the classic juniper-forward gin notes. Then there's a nice whisper of black pepper at the end that'll leave you longing for more.
7. Ketel One Vodka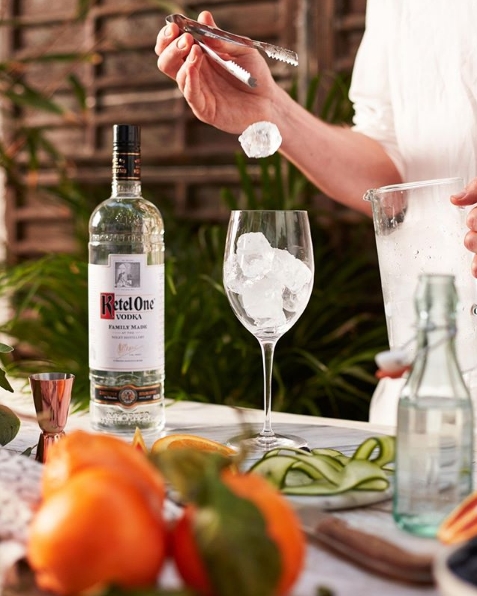 This is a clean vodka that works with, well, everything. Want a shot out of the freezer or off the rail? Sure thing. Looking for a great vodka soda? No problem. Want to mix up some killer martinis? Always. This is a versatile and tasty bottle to always have around.
6. Mount Gay Black Barrel Rum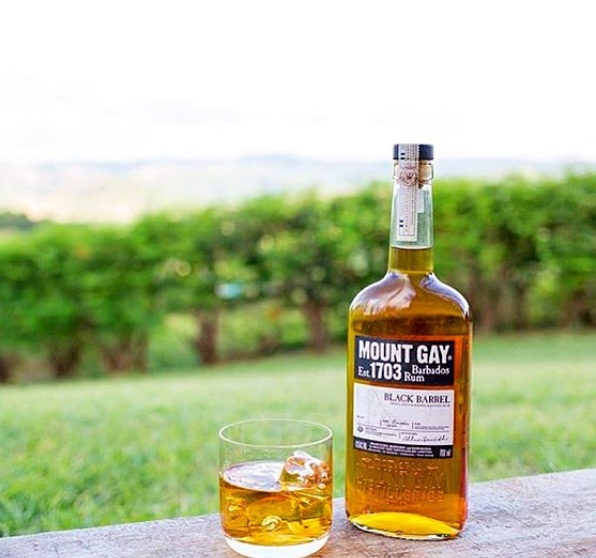 Barbados' Mount Gay Black Barrel is a very easy rum to sip. It's also nicely complex. There are elements of smokey barrels, lemons, limes, allspice, and marzipan at play. This one is fun and interesting to drink on its own and will make any cocktail shine.
5. The Botanist Islay Gin
If The Botanist doesn't make you fall in love with gin then nothing will. The collection of Islay botanicals make this Scottish gem burst with earthy undertones and lofty delicate textures. There are the elements of classic gin here for sure, but the crisp Scottish air is also on hand, giving it bite without making it hurt.
4. Xicaru Silver Mezcal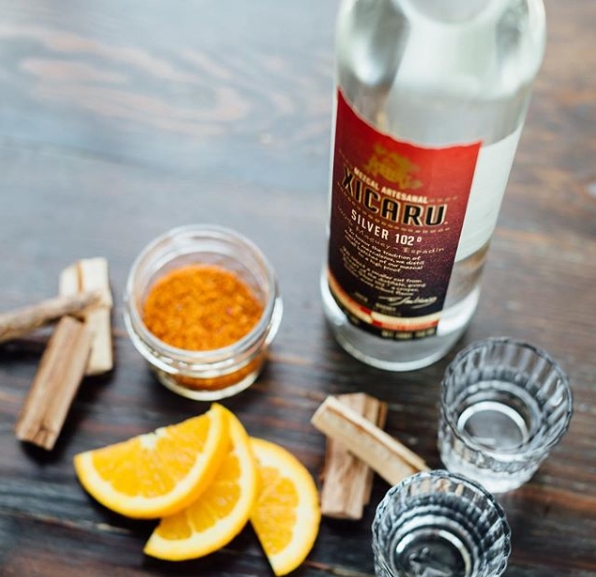 Xicaru Silver has a nice burst of citrus zest that counterpoints the fire roasted agave really well. It's balanced. There's a clear grassy earthiness underneath that roasted feel that's pleasant and works. This is a great sipper or mixer and a hell of a mezcal for the cash.
3. Bulleit Straight Rye Whiskey
Bulleit Rye is the best rye you can get at this price point and the next best ryes are literally twice as much. This is a perfectly good bottle of booze and an exceptional value. There's a clear peppery nature from the rye with solid oak vanilla and caramel sweetness. It's simple and damn good.
2. Goslings Black Seal Bermuda Black Rum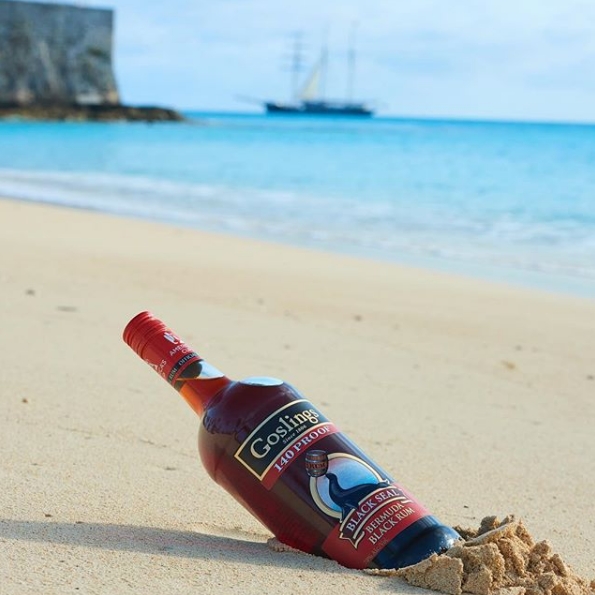 This is a big rum with big ideas. It opens with allspice, raisins, and molasses up front. Then buttery caramel rushes in followed by vanilla, cinnamon, and butterscotch before a spicy and peppery finish. This is a delight to drink.
1. Chopin Polish Potato Vodka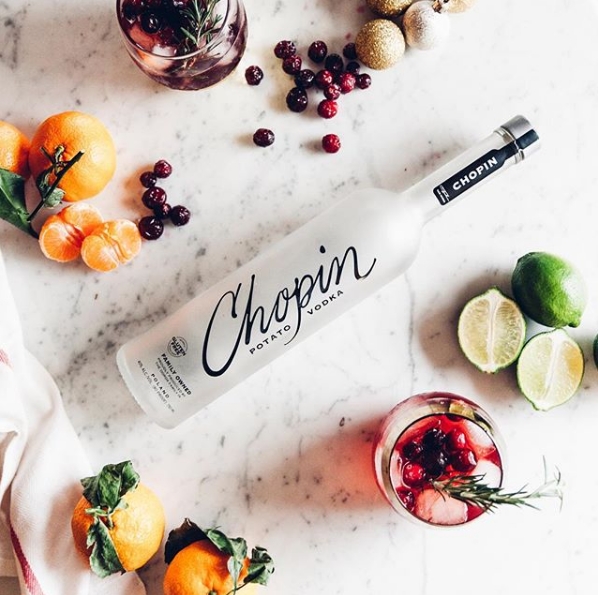 Yes, we're putting a vodka at number one. Reason 1) this is a non-grain spirit (that makes it gluten-free, a nice bonus). Reason 2) this vodka is freakin' delicious and unique. There's an earthy profile here that gives way to umami subtlety that drives you back for more.
The neutrality is still there, so you can build on this vodka's back. But it's that extra layer of savory depth that really lets this sipper shine. There's really nothing quite like it especially for the cost.